AND' the Italian winner of the Eurofighter for amateur photographers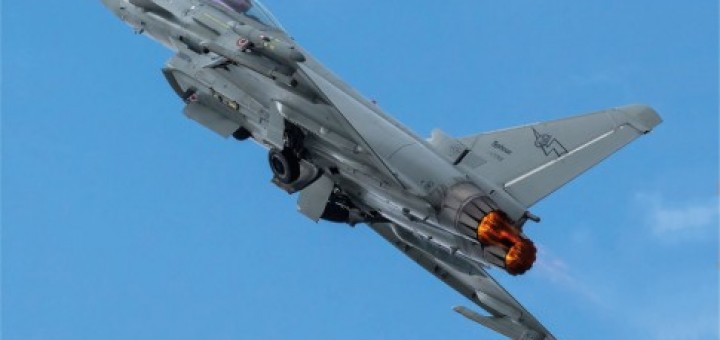 AND' the Italian Mara Abdul the winner of the contest for amateur photographers organized by Eurofighter. His picture, depicting a Typhoon during a performance at the Royal International Air Tattoo in Fairford He convinced the jury, impressed by both the accuracy and the photo is its impact on fantasy. Mara's image will appear on the cover of the calendar 2015 Eurofighter Typhoon and is also available for download on the website www.eurofighter.com.
The second winner of the contest was Brett Critchley whose image portrays a Eurofighter Typhoon from above during a flight over the famous Mach Loop, in Wales.
The third prize goes to snap Peter Busby who immortalised a Typhoon of the RAF during the airshow Air14 of Payerne, in Switzerland. Special Award for the category of guys go to Jaden Shillingford, of 16 years, whose photo depicts Typhoon from below.
One of the judges of the contest of Eurofighter Martina, Schmidmeir, he said: "Thank you for all the beautiful pictures that we received this year from around the world, stay tuned waiting for the new amateur photography competition 2015 of Eurofighter Typhoon which will feature a new category called" Best Digital Enhanced photograph". We can't wait to see what will come out, It will be exciting. "
Source: The Flight