Embraer successfully completes its first flight of the KC390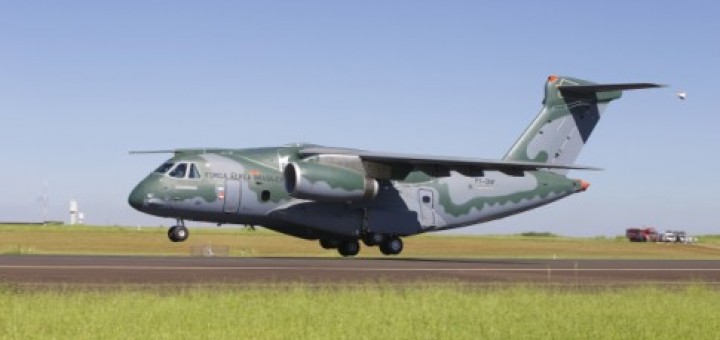 Embraer ha completato con successo il volo inaugurale del velivolo militare da trasporto e rifornimento aereo KC-390. I test pilot Mozart Louzada e Marcos Salgado de Oliveira Lima assieme ai flight test engineers Raphael Lima e Roberto Becker hanno condotto questo primo volo, durato un'ora e 35 minutes, durante i quali sono state valutate le qualità e le performance dell'aereo.
"Questo primo volo è un passo fondamentale verso il completamento della missione che ci eravamo posti. Il KC-390 è il risultato della stretta collaborazione con l'aeronautica militare brasiliana e i partner internazionali, e molto probabilmente rappresenta la maggiore sfida tecnologica nella storia della nostra compagnia. Siamo profondamente commossi per aver ottenuto questo importante traguardo", ha commentato Frederico Fleury Curado, presidente e CEO di Embraer.
Source: The Flight