Herodotus and the Trojan war according to the Persians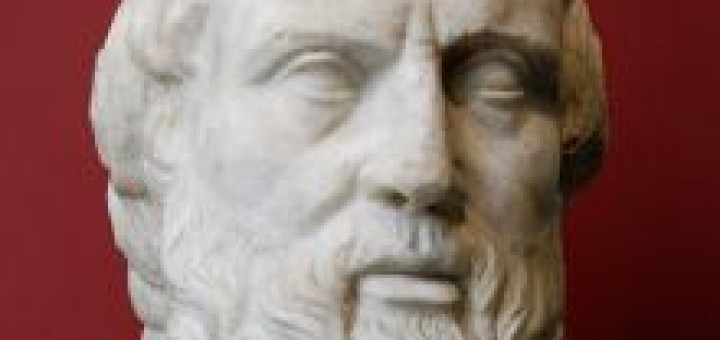 Se si sente parlare della guerra di Troia il nostro pensiero ci porta ai ricordi che abbiamo dell'Iliade di Omero, studiata a scuola o, magari, letta per diletto o ancora vista in televisione in una delle sue innumerevoli rappresentazioni. Difficilmente si pensa ad altro che al rapimento della bellissima Elena, ad opera di Paride, figlio di Priamo, re di Troia.
Elena, donna bellissima, viene rapita e condotta a Troia… il resto è cosa nota!
Ma vediamo invece cosa dice Erodoto in merito: lo storico più famoso dell'antichità.
Source: Defense Online