VEGA Tutorial 2010 Decimomannu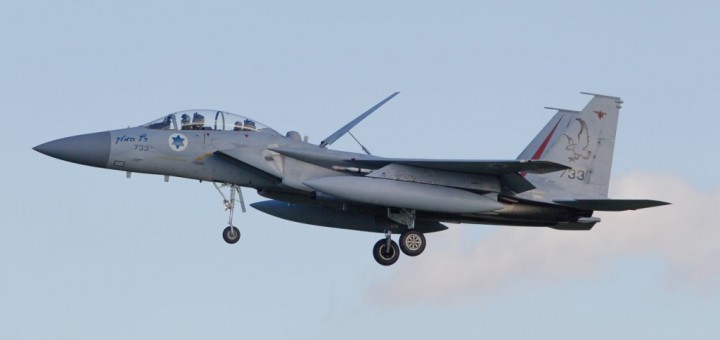 Alcune foto dal passato… Direttamente da Decimomannu, gli scatti dell'esercitazione VEGA 2010 che ha visto impegnata la componente aerea israeliana e la nostra Aeronautica Militare.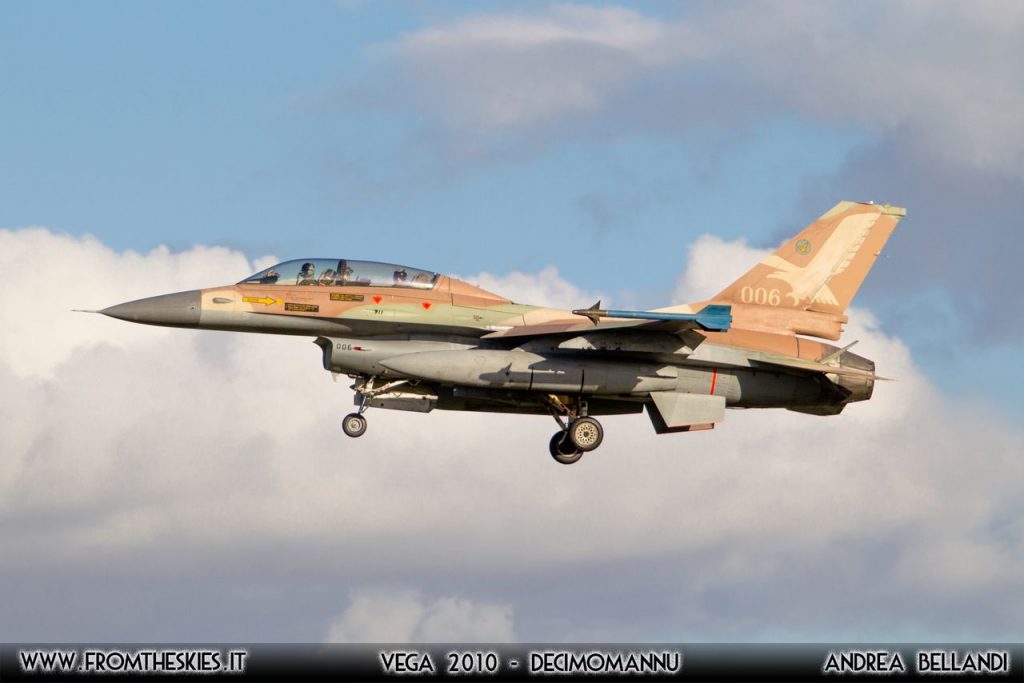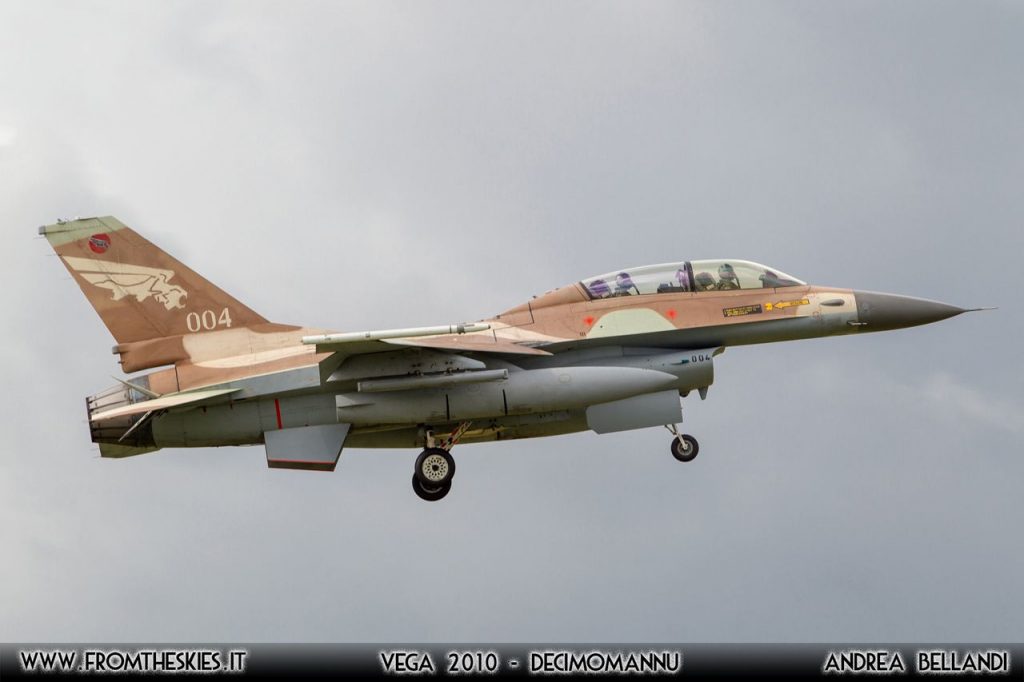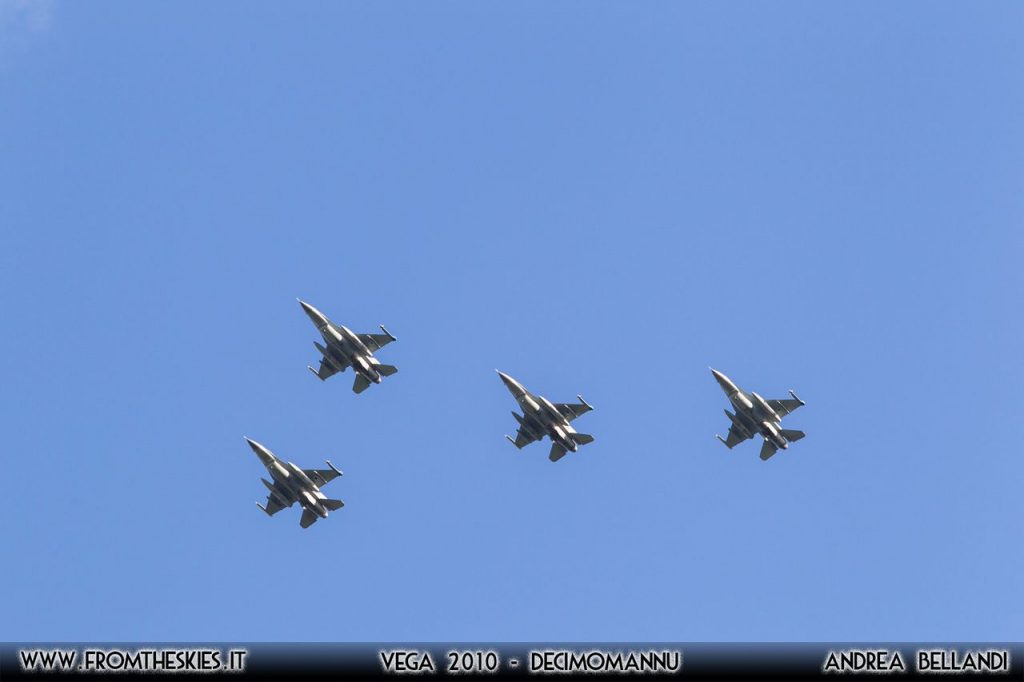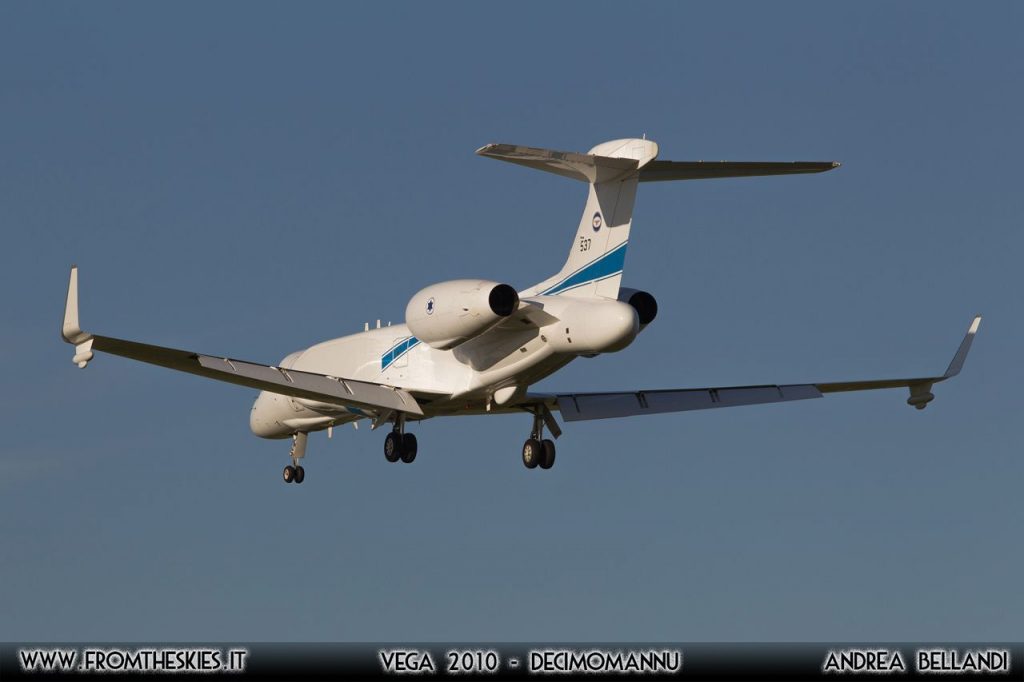 L'Esercitazione Vega 2010, svoltasi a novembre 2010, ha visto l'aeroporto militare di Decimomannu (Cagliari) quale base logistica e di coordinamento delle attività addestrative ; gli obiettivi delle attività sono stati il rafforzamento dell'interoperabilità dei reparti impegnati con il miglioramento della capacità di cooperazione e la standardizzazione e lo svolgimento di attività tattica simulando operazioni in aree di media scala in un ambiente ad alta minaccia.
La Vega 2010 si è svolta seguendo l'ormai collaudata formula adottata anche per le esercitazioni Trinex e Starex e che consente la massimizzazione dell'utilizzo delle capacità della struttura e dei mezzi presenti presso la base aerea di Decimomannu.
Massima attenzione anche all'impatto ambientale e a quello sul traffico aereo di linea generati dalle attività addestrative; le aree di esercitazione, per lo più sovrastanti il mare al largo delle coste della Sardegna centro-orientale, sono state rese il più possibile permeabili al traffico aereo civile, garantendo la piena sicurezza delle operazioni, al fine di ridurre ogni possibile ritardo e condizionamento sui collegamenti passeggeri da e per gli scali isolani. Inoltre durante le attività svolte non sono stati impiegati in alcun modo armamenti.
Nelle due settimane in Sardegna sono state impegnati per l' esercitazione 38 velivoli di cui 3 di supporto, 33 aerotattici e 2 helicopters, per un totale di 600 flight hours, gli equipaggi impiegati sono stati 100 e nel complesso il personale impiegato è stato di circa 600 military.
La componente aerea Italiana ha partecipato con caccia Eurofighter Typhoon, gli F-16ADF , i Tornado ECR, gli AMX ACOL, gli MB339A, il tanker KC130 J e l'elicottero AB212 impiegato per le missioni CSAR. La componente aerea israeliana era composta da caccia F-15 "Baz" e F-16 "Netz" più una piattaforma di controllo e comando G550 "Eitam".mentre la NATO ha partecipato all'esercitazione con un velivolo Boeing 707 AWACS.
Sono stati impiegati inoltre sistemi missilistici e di simulazione delle minacce terrestri di Capo San Lorenzo e Perdasdefogu per riprodurre le condizioni operative richieste dalle attività addestrative.
Source : www.aeronautica.difesa.it
The post Esercitazione VEGA 2010 a Decimomannu appeared first on From The Skies.
Source: From the skies