Etihad in Abu Dhabi celebrates the arrival of the inaugural flights by Alitalia from Milan and Venice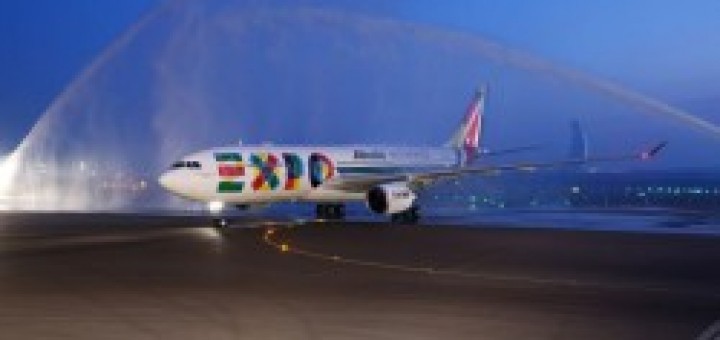 Etihad Airways ha celebrato ieri all'Abu Dhabi International Airport l'arrivo dei voli inaugurali da Venezia e da Milano verso la capitale degli Emirati, operati da Alitalia, suo equity e codeshare partner del vettore emiratino.
Per l'occasione, l'atterraggio del volo inaugurale è stato accolto dal tradizionale water cannon. A bordo del velivolo erano presenti il CEO di Alitalia Silvano Cassano, la Chief Customer Officer di Alitalia, Aubrey Tiedt, in ed Enrico Marchi, Presidente del gruppo SAVE – Venice airport.
All'arrivo, la delegazione è stata accolta da Bruno Matheu, Chief Operating Officer Equity Partners di Etihad Airways e dagli ufficiali di Abu Dhabi Airports Company (ADAC).
Source: The Flight