Etihad inaugura i voli tra Roma e Abu Dhabi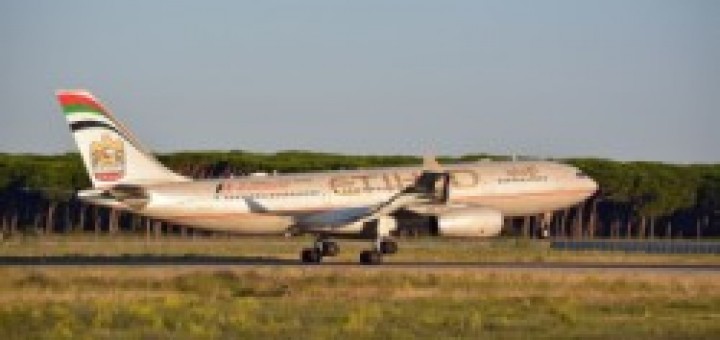 Etihad Airways ha avviato il nuovo servizio no-stop giornaliero tra Abu Dhabi e l'Rome Fiumicino airport. Il servizio giornaliero di Etihad Airways per Roma è operato da un aeromobile Airbus A330-200 configurato in due classi, with 22 poltrone completamente reclinabili in Business Class e 240 seats in Economy Class.
James Hogan, President and Chief Executive Officer of Etihad Airways, said: "L'Italia è un mercato molto importante per Etihad Airways e siamo entusiasti di poter contare su una seconda base italiana, After Milan Malpensa. Con l'avvio dei collegamenti su Roma, abbiamo rafforzato il nostro impegno in Italia e la già stretta relazione economica e politica tra il vostro paese e gli Emirati Arabi Uniti, che ne sono il principale partner commerciale per il Medio Oriente e il Nord Africa. La domanda da parte di viaggiatori business e leisure è incredibilmente forte su questa rotta, favorita anche dalle diverse coincidenze con voli intercontinentali che offriamo in entrambe le direzioni, sia con i nostri voli che con quelli dei nostri partner".
Source: The Flight