EXPO 2015 Alitalia and Etihad receive the lot for the construction of a Pavilion dedicated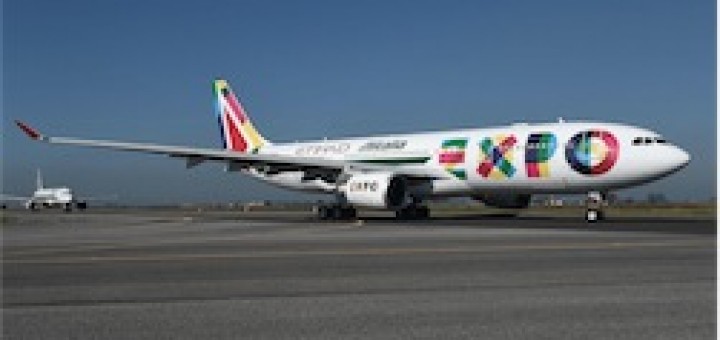 Alitalia and Etihad Airways hanno ufficialmente ricevuto da Expo 2015 il lotto n. 5, presso Rho Milano, dove verrà costruito il padiglione dei due "Official Global Airline Carriers" di Expo Milano 2015.
Il lotto n. 5 si trova nella zona del Bio – Mediterranean, accanto al Palazzo Italia, nel cuore dell'Expo 2015. Il padiglione di Alitalia ed Etihad sarà un edifico di circa 1.150 metri quadri, articolati su due piani ognuno di circa 575 metri quadri.
Il piano terra del diventerà un vero e proprio Social Hub, aperto a tutti i visitatori di Expo 2015. Quest'area avrà un alto contenuto tecnologico e gli ospiti potranno addentrarsi nel mondo dei social media, connettendosi con tutto il globo e, tramite apposite piattaforme web, conoscendo più a fondo Alitalia ed Etihad con le loro destinazioni, the planes, i prodotti e le offerte, oltre ai temi principali dell'Esposizione Universale.
Salendo al primo piano si entrerà in una vera e propria Lounge esclusiva. Alitalia ed Etihad ospiteranno i clienti in un ambiente extra lusso e pieno di comfort. Potranno accedere alla Lounge i clienti top delle due compagnie, oltre a ospiti selezionati. All'interno della Lounge gli ospiti potranno provare i prodotti top di gamma di entrambe le compagnie per vivere l'esperienza del viaggio a 360 degrees.
Sempre al primo piano del padiglione ci sarà anche una meeting room che sarà a disposizione degli ospiti per organizzare riunioni in un ambiente confortevole e riservato.
Source: The Flight