F-100 pilot shares his story on how he nearly got court martial for bombing mission in South Vietnam
Former Capt. Robert J. Graham spoke publicly for the first time on his May 1, 1966 bombing mission which nearly got him court martial.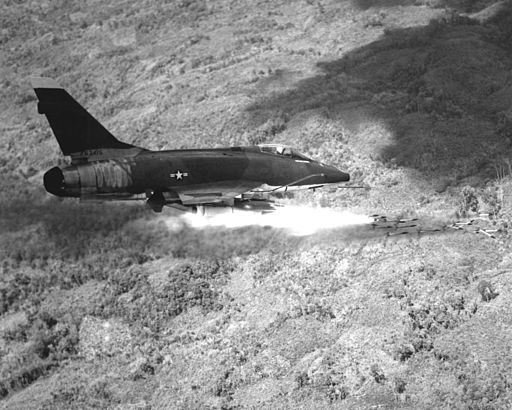 USAF, Public domain, via Wikimedia Commons
Graham and another pilot were grounded by weather that day but they took off after finding out that a Army base was under attack from enemy combatants coming from Cambodia.
During his attacks on the enemy, his F-100 was hit and the fuel booster pumps were damaged. That forced him to slow down his airspeed, exposing himself to more enemy fire.
Despite the risks, he managed to repel the attack before nursing his damaged plane back to base.
A post flight inspection found 371 bullet holes, rendering the aircraft unserviceable.
His superiors were livid and threaten to court martial him before a Army general arrived at the base to thank him for saving his troops. He then told Graham's bosses that he will nominate his for the Silver Star, saving him from punishment.
For more information, hit the Source below