F-35A, B-2A conduct joint training mission
10 F-35s and two B-2s participated in a joint training mission on Nov. 18.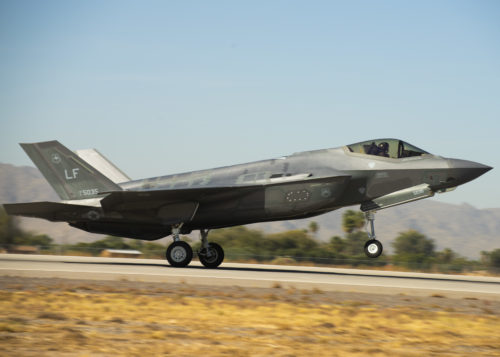 U.S. Air Force photo by Staff Sgt. Franklin R. Ramos

"This was a first-time event for Whiteman's B-2s integrating with Luke's F-35s," said Lt. Col. Christopher Diller, 509th BW program manager and B-2 pilot.
The 63rd Fighter Squadron trains F-35 pilots at Luke Air Force Base. Four students joined their instructors on this training mission.
For more information, hit the Source below