F-35A flagships of 354th Fighter Wing have arrived at Eielson AFB
Three new F-35As designated as flagships for the 354th Fighter Wing, and the 356th and 355th Fighter Squadrons have arrived at Eielson Air Force Base, Alaska, Jul. 30.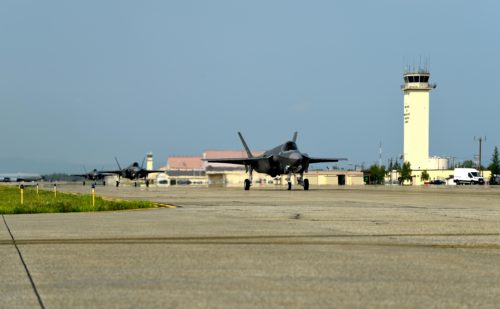 Eielson's newest and youngest F-35A pilot, 1st Lt. Billy Mullis, 356th FS, had the rare opportunity to fly the 354th FW flagship home from Texas.
For more information, hit the Source below