First Spanish Air Force woman to go solo on Eurofighter
Lt. Elena Gutierrez is the first woman in the Spanish Air Force to go solo on the Eurofighter. The flight took place last week.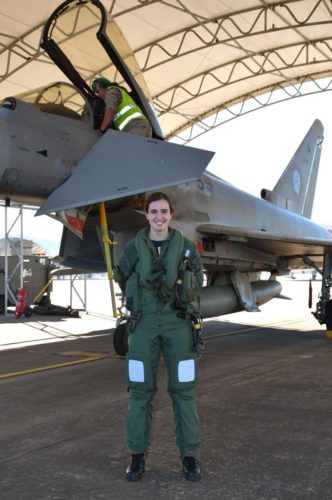 Photo: Spanish government

She is part of the 20-02 conversion course and is the only woman in the course.
For more information, hit the Source below