For the first time, Taiwan's press release on PLA military activities show flight path of aircraft
Last last night, Taiwan's Ministry of National Defense posted a press release online on Chinese military activities on Sept. 16 in its air defense identification zone (ADIZ).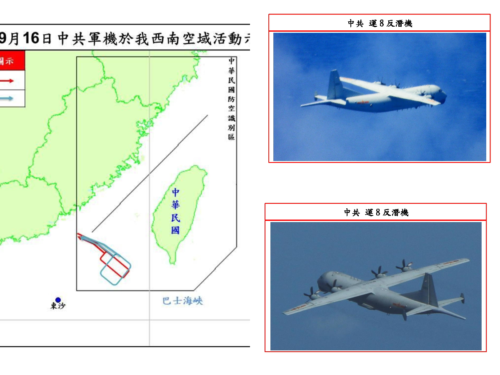 For the first time, the flight path of the aircraft – two KQ-200 maritime patrol aircraft – were shown to the public.
The new approach mirrors what the Japanese Ministry of Defense has been doing all along.