Formation Aerobatic Championship 2017 and interview with the Pioneer Team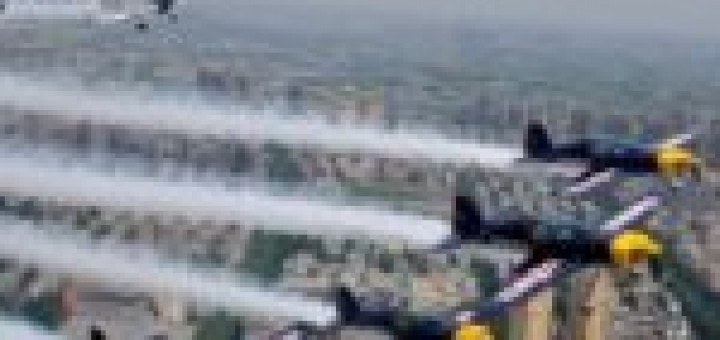 Took place from 29 April to 1 may the 1st (World) Formation Aerobatic Championship (FAC) at Shangjie Airport in Zhengzhou, China, the world's first aerobatic flight championship in training organized by Mark Jefferies in collaboration with the FAI – Fédération aéronautique internationale.
The event attracted many viewers and was broadcast on Chinese national TV. The FAC has brought together motor aerial acrobatics samples from all over the world, Involving 12 Team (invite-only) and illustrious names of aviation.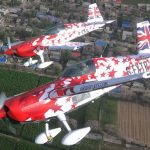 The Participating Teams:
Each team had the chance to fly 2 times a day to complete the "Classic" sequences" and "Signature" in front of the FAI jury in which two Italians were also present, Mario Ferrante (ex-Frecce Tricolori) and Giorgio Zupo.
The sequence "Classic" eight figures including five obligatory plus three other liaison manoeuvres of each team's choice, Maximum 5 minutes. In the "Signature" each team could choose its flight schedule, Maximum 11- 12 minutes.
Shortly before its inception the event was "downgraded" from competition to simple air show as the ASFC (Air Sport Federation China) has not granted the necessary permissions. Being the first competition of its kind in China, it's likely that some last-minute problems arose. Despite everything, as also reported by the FAI/CIVA website, The teams performed as expected in accordance with the agreed flight sequences, the jury assessed the performances and delivered its verdict which will remain "strictly confidential" and not public.
Our Antonio Di Trapani followed the acrobatics of the 12 live team, here's his story, impressions and photos from Zhengzhou.
The post Formation Aerobatic Championship 2017 and interview with the Pioneer Team appeared first on From The Skies.
Source: From the skies