Formation Aerobatic Championship 2017 and interview with the Pioneer Team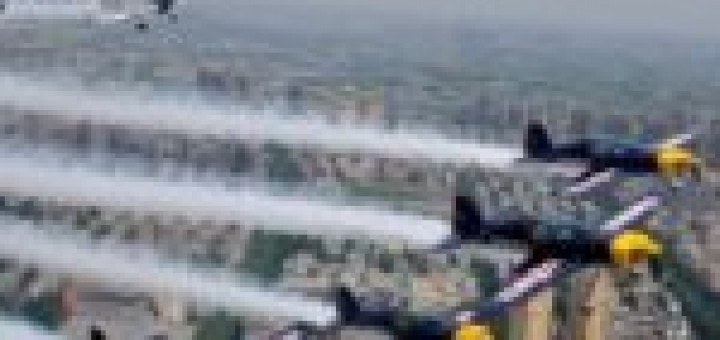 Took place from 29 April to 1 may the 1st (World) Formation Aerobatic Championship (FAC) presso l'aeroporto Shangjie di Zhengzhou, China, il primo campionato del mondo di volo acrobatico in formazione organizzato da Mark Jefferies in collaborazione con la FAI – Fédération aéronautique internationale.
L'evento ha richiamato numerosi spettatori ed è stato trasmesso dalla TV nazionale cinese. Il FAC ha riunito campioni di acrobazia aerea a motore provenienti da tutte le parti del mondo, coinvolgendo 12 team (su invito) e nomi illustri dell'aviazione.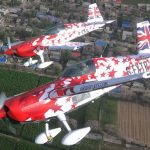 I Team partecipanti:
Ogni team ha avuto la possibilità di volare 2 volte al giorno per completare le sequenze "Classic" e "Signature" davanti la giuria FAI nella quale erano presenti anche due italiani, Mario Ferrante (ex-Frecce Tricolori) e Giorgio Zupo.
La sequenza "Classic" prevedeva otto figure di cui cinque obbligatorie più altre tre manovre di collegamento a scelta di ogni squadra, durata massima 5 minutes. Nella "Signature" ogni team poteva scegliere il suo programma di volo, durata massima 11- 12 minutes.
Poco prima del suo inizio l'evento è stato "declassato" da competizione a semplice air show in quanto la ASFC (Air Sport Federation China) non ha concesso le autorizzazioni necessarie. Essendo la prima competizione di questo genere in Cina, è probabile che sia sorto qualche problema all'ultimo minuto. Nonostante tutto, come riportato anche dal sito FAI/CIVA, i team si sono esibiti come previsto rispettando le sequenze di volo concordate, la giuria ha valutato le esibizioni ed ha emesso il suo verdetto che resterà "strettamente confidenziale" e non pubblico.
Il nostro Antonio Di Trapani ha seguito le acrobazie dei 12 team dal vivo, ecco il suo racconto, impressioni e foto da Zhengzhou.
The post Formation Aerobatic Championship 2017 ed intervista al Pioneer Team appeared first on From The Skies.
Source: From the skies