Fraport: January in the sign of growth for Frankfurt airport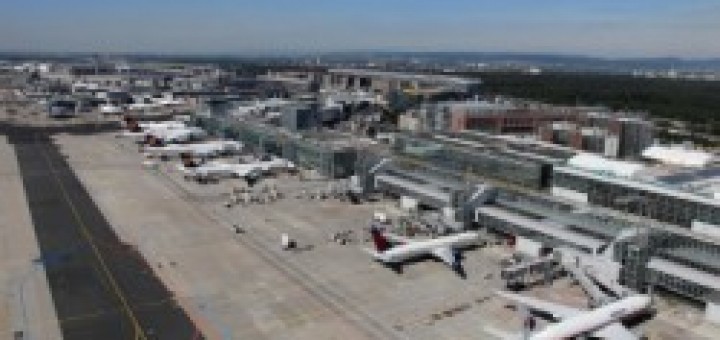 L'aeroporto internazione di Francoforte sul Meno ha iniziato l'anno nel segno della crescita. Il mese scorso, il principale hub tedesco infatti ha visto transitare oltre 4 million passengers (+1,3% rispetto al gennaio 2014) dovuto essenzialmente alla crescita del traffico intercontinentale. Crescono i passeggeri ma diminuiscono del 2,6% i movimenti, equal to 34.611 tra decolli e atterraggi, mentre sale del 2,6% il MTOW (maximum takeoff weight) accumulato attestatosi a 2,2 milioni di tonnellate, a testimonianza dell'utilizzo di velivoli più grandi e performanti.
"Continua la tendenza ad utilizzare velivoli più grandi, efficienti e con maggiore densita di posti," spiega una nota di Fraport, il gestore dello scalo tedesco. "In questo modo il MTOW medio per movimento è cresciuto significativamente passando da 121,4 to 127,9 tonnellate su base annua."
I movimenti cargo di inizio anno sono tradizionalmente connessi alle festività del Capodanno Cinese, che quest'anno è caduto a febbraio. accordingly, il traffico merci è calato dello 0,8% to 159.740 tons.
In 2014 l'aeroporto di Francoforte ha accolto circa 60 milioni di passeggeri e ha gestito 2,2 milioni di tonnellate di merci. Con l'orario invernale, l'hub tedesco è collegato con 250 destinazioni in 105 paesi mondo servite da 98 compagnie aeree passeggeri, oltre la metà del traffico è generato dai voli intercontinentali. Lo scalo tedesco è il primo aeroporto europeo per il traffico merci e il terzo per iltraffico passeggeri .
Source: The Flight