Haftar in Italy: Because no one says it's simply came to be kissing your butt?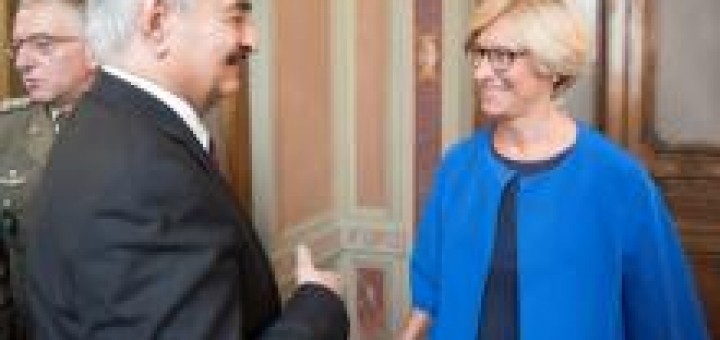 Imbarazzante. Non il fatto che a distanza di anni si sia giunti ad un risultato che questa testata ha in più occasioni dato per scontato, inevitabile. È sconcertante che, anche di fronte all'evidenza, ci si ostini a negare la realtà: abbiamo perso la Libia e siamo gli ultimi a comprenderlo. Peggio: ancora ci ostiniamo a credere che il personaggio su cui avremmo dovuto da subito puntare sia venuto a "trattare".
Haftar ha da tempo stravinto e siamo rimasti soli, abbandonati anche dagli Stati Uniti.
Source: Defense Online