HOP! closes the first year with numbers growing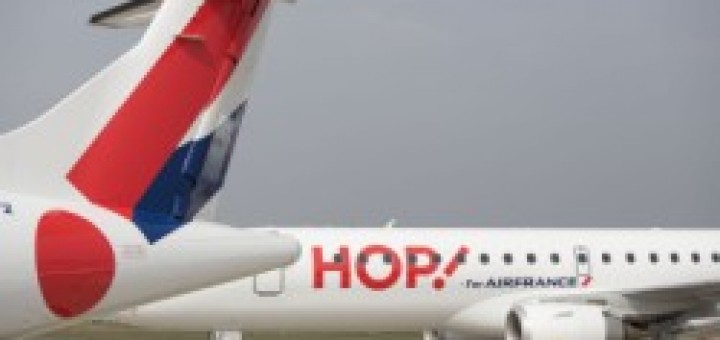 In occasione del suo primo anniversario HOP!, la compagnia aerea regionale del
Group Air France, presenta i dati operativi.
"Durante questo primo anno di attività, HOP! ha affermato un modello commerciale in
controtendenza e basato sul principio del trasporto aereo regionale low cost." Sottolinea una nota della compagnia. "Fin dalla
sua nascita, HOP! propone offerte accessibili e semplici, costruite attorno a tre
tipologie di tariffe (Basic, Basic Plus e Maxi-Flex) per rispondere al meglio ai bisogni di
autonomia e mobilità dei propri passeggeri. Questo modello commerciale incontra le
necessità specifiche del mercato e permette a HOP! di rivolgersi alla totalità dei suoi
customers, sia che viaggino per affari, in famiglia o semplicemente nel tempo libero.
L'implementazione di questo modello commerciale ha permesso a HOP! di registrare i
primi risultati significativi e incoraggianti per il proprio sviluppo."
La compagnia regional, nel corso
submitted by 12 mesi passati, ha trasportato più di 7,7 milioni di passeggeri e ha registrato un
incremento dei ricavi unitari del 7%.
Nel solo mese di giugno 2014 HOP! ha segnato il suo primo record, con un miglioramento
del load factor al 76,5%, e un aumento di 7,5 punti rispetto a giugno 2013.

Per garantire il ritorno economico e mantenere il controllo dei costi, HOP! ha messo in
atto un piano di contenimento che ha permesso di ottenere risultati in linea con gli
obiettivi prefissati: un risparmio pari a 19 million in 2013, mentre per l'esercizio
2014 è previsto un risparmio di 22,5 million euros.
Source: The Flight