The Chief of staff of the air force visited Air Task Force Kuwait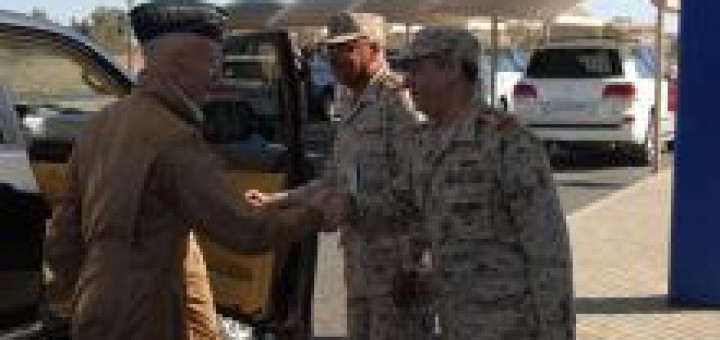 Il generale di squadra aerea Enzo Vecciarelli, Chief of staff of the air force, ha incontrato il personale della Task Force Air-Kuwait (TFA-K) di Ali Al Salem.
Accolto dal comandante della TFA-K e visitato il quartier generale kuwaitiano di Al Salem, il ca. SMA ha ricevuto un briefing sugli assetti rischierati in Kuwait e sul contributo offerto dalla compagine italiana alla coalizione operante nella lotta al Daesh.
Source: Defense Online