The major general Claudio Berto at the Cesano infantry school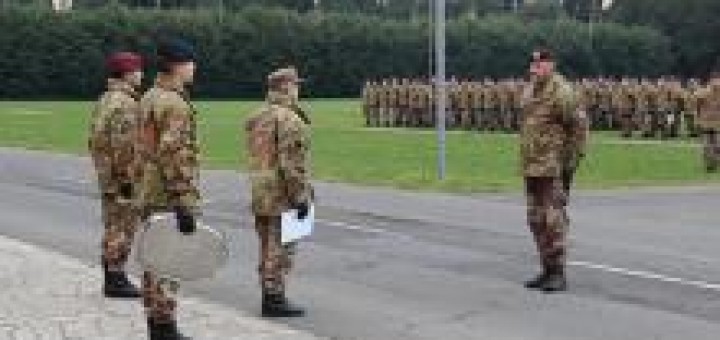 Took place yesterday morning, presso la Caserma "s.ten. M.O.V.M. Ugo BARTOLOMEI" sede della Scuola di Fanteria, la visita del generale di divisione Claudio Berto, comandante per la formazione, specializzazione e dottrina dell'Esercito.
Accolto dal comandante della Scuola, generale di brigata Massimo Mingiardi, l'alto ufficiale subito dopo gli onori resi dal picchetto all'ingresso della caserma ha preso parte alla cerimonia dell'alza bandiera.
Source: Defense Online