Flying the Tupolev Tu-134 on St. Petersburg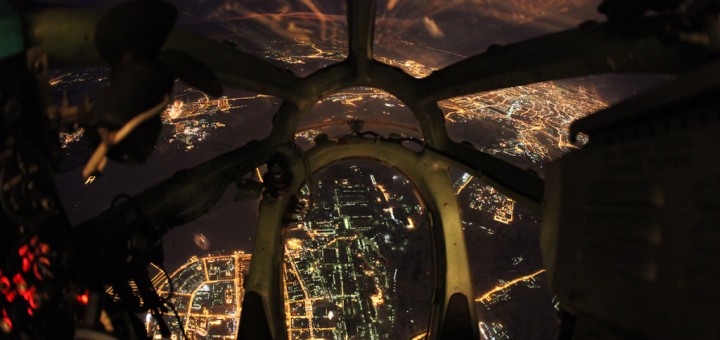 These spectacular pictures come from Russia and were taken by Fyodor Borisov.
In occasione della ricorrenza del compleanno di Andrej Nikolaevič Tupolev (10 November 1888 – 23 December 1972), Fyodor ha realizzato un servizio fotografico su uno degli aerei progettati da Tuploev, il Tu-134A.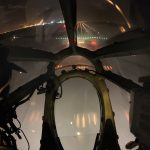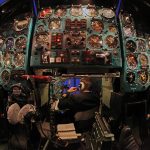 Le immagini al tramonto sono state scattate su San Pietroburgo, nei pressi di Kolpino e del fiume Izhora.
Andrej Nikolaevič Tupolev fu un progettista aeronautico sovietico. Allievo e collaboratore di Žukovskij, svolse un ruolo di primo piano nello sviluppo dell'aeronautica sovietica: fu tra i fondatori dell'ufficio di calcolo e collaudo per l'aeronautica di Mosca (1916), uno dei primi centri di ricerca scientifica nel settore, e successivamente (1918) dell'istituto centrale di aerodinamica moscovita (ZAGI), di cui diresse dal 1922 l'ufficio di progettazione e costruzione. Sotto la sua guida cinquantennale, l'ufficio realizzò più di cento velivoli, tra i quali: l'ANT 2 (1924), primo aereo sovietico interamente in metallo; l'ANT 25 (1933), monoplano da 860 CV che stabilì numerosi record mondiali di volo senza scalo; il Maksim Gorkij (1934), velivolo a otto motori in grado di trasportare 80 passengers. Nel secondo dopoguerra, il gruppo di costruttori sotto la guida di Tupolev, al quale si era affiancato il figlio Aleksej (Moscow 1925-2001), si è specializzato nella fabbricazione di grandi aerei da trasporto militari (quali il TU 22, bombardiere bimotore. Durante la Seconda guerra mondiale Tupolev si dedicò anche allo studio del Boeing B-29 Superfortress americano, sfruttando tre velivoli che erano atterrati in Siberia dopo aver bombardato il Giappone nel 1945. Tupolev riuscì a copiare fin nei minimi dettagli il B-29, ribatezzando il nuovo velivolo Tu-4
La particolarità del Tu-134 è il muso, dotato di superficie vetrata e radar posizionato in un alloggiamento sotto il muso. Il muso vetrato consente al navigatore di avere una migliore visibilità.
Entrato in servizio nel 1967, il Tu-134 è stato utilizzato sia come aereo di linea che per scopi militari (codice NATO "Charger"). Ha prestato servizio per lungo tempo in 42 paesi tra Europa, Sud-Est asiatico, Middle East, Africa ed America Latina, utilizzato in alcune compagnie aeree europee molto intensamente (up to 12 decolli ed atterraggi giornalieri). Oltre al regolare servizio passeggeri, è stato anche utilizzato in varie forze aeree, esercito e marina in ruoli di supporto, per la formazione di piloti e navigatori e per scopi di ricerca nei test di progettazione per l'aviazione sovietica. Negli ultimi anni, un certo numero di esemplari sono stati convertiti per essere utilizzati come trasporto VIP. La produzione complessiva del Tu-134 nel periodo 1966-1984 ammonta ad un totale di 852 costruiti.
Sources:

www.wikipedia.it

–

www.sapere.it
The post In volo con il Tupolev Tu-134 su San Pietroburgo appeared first on From The Skies.
Source: From the skies