Inaugurated yesterday the Chisinau flights – Torino by Air Moldova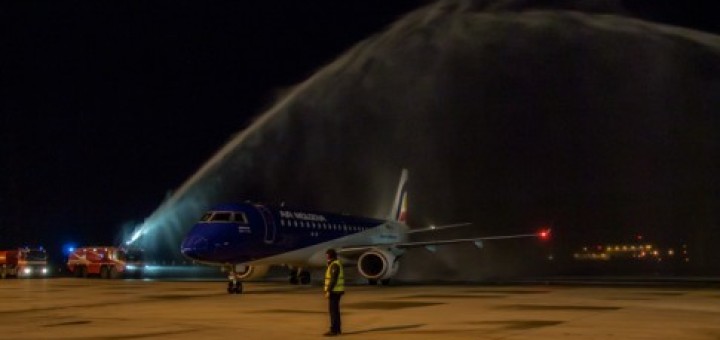 From 16 dicembre l'aeroporto di Torino Caselle ha una nuova rotta gestita dalla compagnia aerea della Repubblica di Moldova. Air Moldova, In fact, opererà due collegamenti settimanali (martedì e sabato) tra la capitale Chisinau e Torino, with a Embraer 190.
Alla presentazione ufficiale del volo erano presenti Roberto Barbieri, AD di SAGAT, il presidente di SAGAT, Giuseppe Donato nonché il General Manager di Air Moldova, Mircea Maleca ed il direttore commerciale, Vasile Hincu.
Source: The Flight