ISIS, the u.s. Navy returns to battle: the USS Truman launches its first raid from the Persian Gulf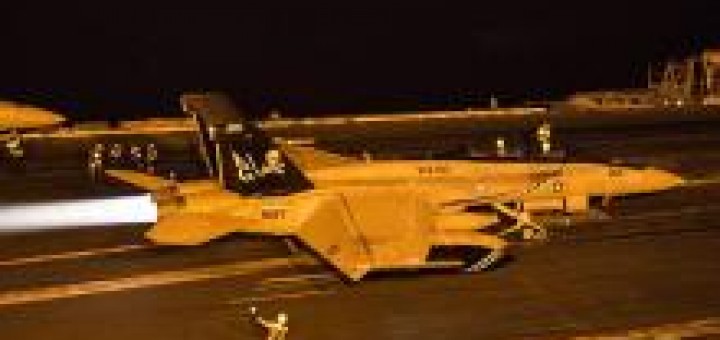 La portaerei classe Nimitz "USS Harry S. Truman" ha lanciato il suo primo attacco dal Golfo Persico contro lo Stato islamico. AND' quanto comunicano dal Pentagono.
Gli F/A-18 del Settimo Carrier Air Wing Squadron hanno effettuato un attacco congiunto con i Rafale francesi lanciati dalla Charles de Gaulle. Il "Lone Wolf" (soprannome della Truman) resterà in servizio per sette mesi.
Source: Defense Online