Kosovo: the Italian soldiers for children "SOS" Village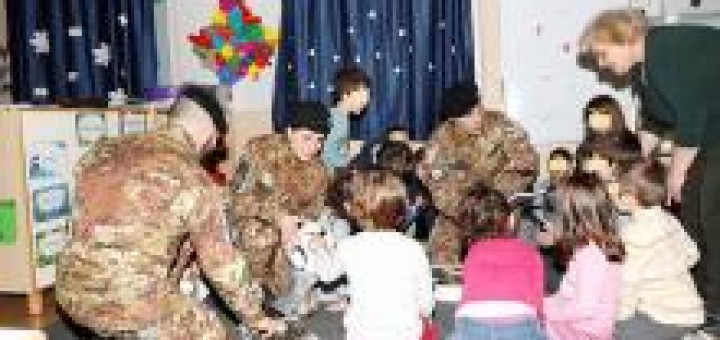 ​Il team italiano "Kilo 8", uno dei Liaison Monitoring Team che operano nell'ambito della missione Kosovo Force, ha donato oggi vari beni di prima necessità ai bambini dell'orfanotrofio "SOS Village" di Pristina.
Questa organizzazione si prende cura di bambini rimasti senza genitori e offre loro una casa e una famiglia dove poter crescere serenamente. Al "Villaggio SOS" c'è anche un asilo che fornisce un servizio prescolare per i bambini di età compresa tra i 3 and the 6 years.
Source: Defense Online