Orio al Serio airport in TopTen of World Airport Awards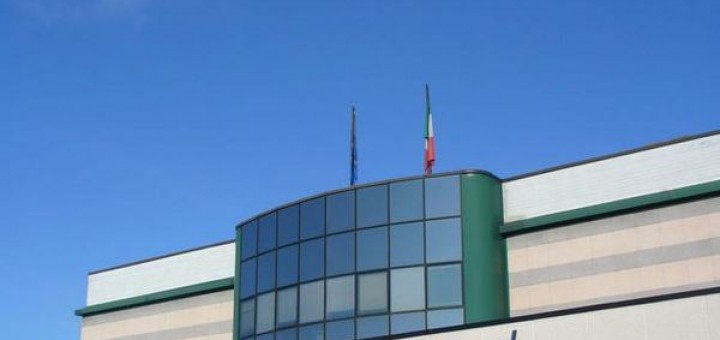 L'

aeroporto di Milano Bergamo Orio al Serio

figura nella top ten dei migliori aeroporti low-cost al mondo nell'edizione

2014 of

World Airport Awards

,

la cui classifica viene redatta annualmente dalla società di ricerca britannica

Skytrax

che si occupa di aviazione civile

.


Lo scalo bergamasco risulta il migliore degli aeroporti italiani e ottavo assoluto in questa specifica graduatoria mondiale che vede al primo posto Londra Stansted

,

seguito da Berlino Schönefeld

,

Londra Luton

, Brussels Charleroi,

Kuala Lumpur

,

Francoforte Hahn e East Midlands

.



Le classifiche realizzate da Skytrax sono basate sul parere e la percezione dei passeggeri di

39

servizi

,

tra cui la registrazione

,

gli arrivi

,

i transfert

,

gli acquisti

,

la sicurezza

.

L'indagine è stata realizzata intervistando quasi

13 millions of passengers by 110

nazionalità in

410

aeroporti di tutto il mondo

.


Il riconoscimento attribuito all'aeroporto di Milano Bergamo Orio al Serio nel World Airport Awards

2014

conferma il livello di qualità riconosciuto nel

2013

dall'Istituto Tedesco di Qualità e Finanza

,

dalla cui analisi è risultato lo scalo italiano con il punteggio più alto in termini di performance e gradimento dei servizi

.

"

Questo risultato

,"

commenta Miro Radici

, SACBO President, "

è il frutto di tante componenti

,

professionali

,

infrastrutturali

,

logistiche

,

che denotano

,

da parte del gestore aeroportuale e dei suoi azionisti

,

la continua capacità negli anni di accompagnare la crescita del movimento passeggeri con un impegno volto a migliorare l'accessibilità allo scalo e ai suoi servizi

,

agevolandone la fruizione in fase di partenza e arrivo

,

il livello di comfort e i rapporti con l'utenza

,

basati su cortesia

,

disponibilità e trasparenza"

.
Source: The Flight