Turin airport becoming more fit for children inaugurated the Baby Pit Stop and the Baby Lounge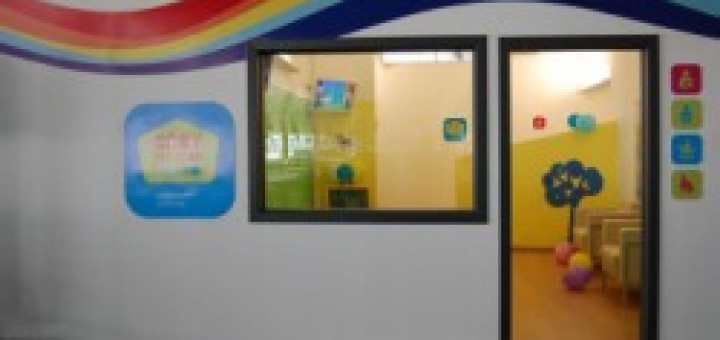 SAGAT, the company that manages the'aeroporto Sandro Pertini di Torino Caselle, ha voluto pensare ai viaggiatori più piccoli, mettendo a
disposizione dei bambini una nuova area dedicata interamente a loro e alle mamme e ai
papà che li accompagnano.
Situata sulla balconata al primo piano dell'area partenze, oltre i controlli di sicurezza, la Baby
Lounge accoglie i piccoli viaggiatori in un ambiente allegro e colorato dove poter giocare in
sicurezza in attesa dell'imbarco.

A disposizione dei bimbi un vero salottino, composto da morbidi divanetti, poltrone e puff,
un tappeto su cui giocare in libertà, giochi ed una lavagna per liberare la fantasia.
Ai neonati e alle loro mamme è dedicato il Baby Pit Stop UNICEF, un'area dotata di poltrona
ergonomica con poggiapiedi per allattare più comodamente e riservatamente, fasciatoio,
lavandino.

Giacomo Guerrera, presidente dell'UNICEF Italia, said:
"Allattare al seno è un gesto semplice e naturale che tutte le mamme dovrebbero poter fare
ovunque, ma che a volte risulta difficile, se non proibitivo. Per questo l'UNICEF Italia,
nell'ambito dell'iniziativa "Ospedali e Comunità Amici dei Bambini" si è posto l'obiettivo di
allestire in Italia i Baby Pit Stop UNICEF: ambienti protetti, in cui le mamme si possono
sentire a proprio agio per allattare il loro bambino e provvedere al cambio del pannolino.
Ringraziamo SAGAT per aver realizzato in aeroporto questo spazio con l'UNICEF".
Source: The Flight