Laughlin AFB testing 3K commercial refuelers
A 90-day beta test has been running at Laughlin Air Force Base since October to assess the feasibility of using a 3K commercial refueler on the flight line.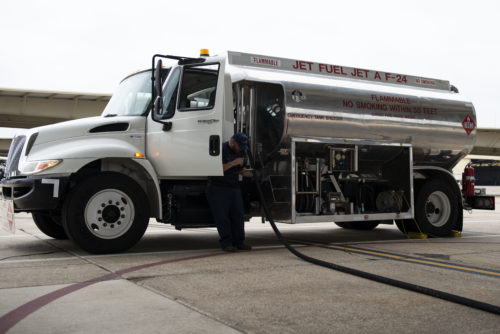 /
The commercial refueler can hold 3,000 gallons of fuel while the military grade R-11 refueler has twice the capacity.
However, the R-11 fleet is aging and the flying branch would like to see if the commercial refueler can handle the operational requirements and free up the R-11s for deployment overseas.
So far, testing found that the new refueler works best with small aircraft such as the T-6A and refueling was faster and more efficient than the R-11.
For more information, hit the Source below