The Italy joins European Air Transport Command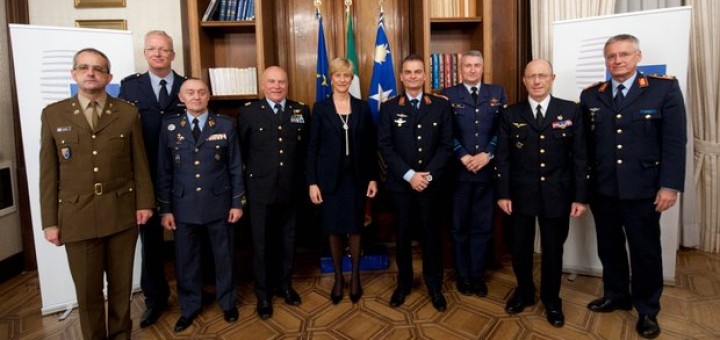 Has been signed in recent days, the presence of Defence Minister Roberta Pinotti, Italy's accession to'European Air Transport Command.
"Today's signing represents a successful Italian Presidency's European semester: a concrete and meaningful result with which we enter part of a flexible structure that allows us to ensure enhanced security ".
This is what the Minister said Pinotti at the signing of the Protocol on the accession of Italy to the European air transport Command.
"Thinking outside, new thinking means rethinking the national vision to reach a larger vision in European dimension ".
The agreement was signed by Chief of staff of the air force General Pasquale Precious Air, the Commander of the EATC, General Christian Badia and military representatives of the other six Nations participating in the project: France, Germany, Netherlands, Belgium, Luxembourg, Spain.
By joining the multinational Command will give Italy a concrete follow-up to the lines of the European Council in its defence during the Italian Presidency of the European Union, It may also improve the efficiency of the national aviation system, with lower costs incurred for the same currently activities.
Source: The Flight