Luftwaffe A310 MRTT carried out final refueling mission
Luftwaffe's A310 MRTT aerial tanker carried out a symbolic refueling mission on Sept. 10 to mark the end of its role as a tanker.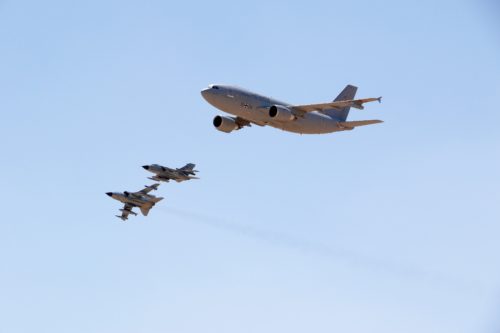 Refueling was done with a pair of Tornado fighters from Taktisches Luftwaffengeschwader 33.
In future, Luftwaffe fighters will refuel from the A330 MRTT under the Multinational MRTTMulti Role Tanker Transport Unit (MMU) framework.
For more information, hit the Source below