Morosini: students of the course "Cerberus" swear allegiance to the homeland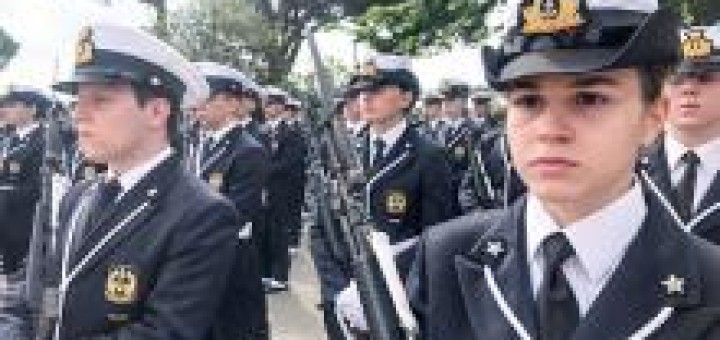 Alla Scuola Navale Militare "Francesco Morosini" di Venezia, venerdì u.s. 68 allievi del corso Cerberus hanno giurato fedeltà alla Repubblica Italiana e alle sue Istituzioni.
Pronunciando la formula del giuramento gli allievi hanno sancito il legame con la Patria e sono entrati così a far parte della grande famiglia della Marina Militare.
Cerimonia solenne con la presenza del ministro della Difesa Elisabetta Trenta e del capo di stato maggiore della Marina Militare, ammiraglio di squadra Valter Girardelli e del sindaco di Venezia Luigi Brugnaro.
Source: Defense Online