Shipwreck off the coast of Libya: the Navy's frontline relief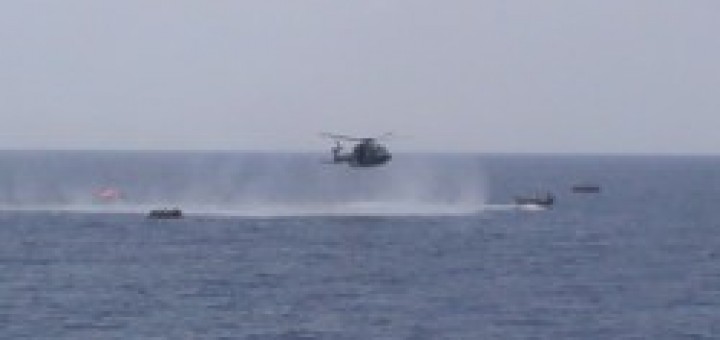 Continua l'impegno della Rn nelle operazioni di soccorso al largo delle coste libiche dove un barcone carico di migranti si è capovolto provocando la morte di numerose persone. L'elicottero del cacciatorpediniere Mimbelli ha finora trasportato tre migranti soccorsi dalla nave di Medici senza Frontiere Dignity1 all'ospedale di Lampedusa: un uomo con frattura alle gambe ed una donna, accompagnata dal figlio di un anno, che aveva necessità di una dialisi.
Anche un elicottero di Nave Cavour, flagship dell'operazione Eunavformed, è intervenuto nei soccorsi trasportando altri 3 migranti feriti sempre all'ospedale di Lampedusa.
Le navi Mimbelli e Sirio, inserite nel dispositivo Mare Sicuro e in pattugliamento nel Mediterraneo, data la situazione di grave emergenza, sono state impegnate ieri nei soccorsi. In particolare il cacciatorpediniere Mimbelli, ancora sulla scena d'azione come nave comando delle operazioni di ricerca di eventuali superstiti, ha soccorso pochi minuti fa un gommone con numerosi migranti a bordo.
Source: The Flight