New scramble for Typhoon air force stationed in Lithuania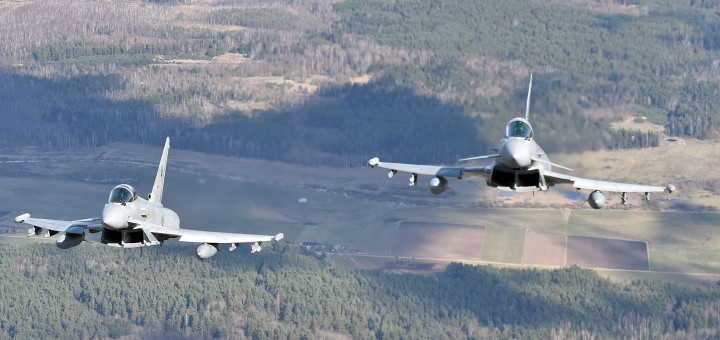 Thursday, 23 Aprile, i caccia Eurofighter Typhoon italiani della Task Force Air in Šiauliai si sono alzati in volo per intercettare un velivolo da trasporto della Federazione Russa che attraversava lo spazio aero baltico senza aver ottenuto le dovute autorizzazioni.
I velivoli intercettori sono stati attivati con un ordine di scramble dal sovraordinato Centro di Comando e Controllo delle Operazioni aeree (CAOC) NATO based in Uedem (Germany).
I due Typhoon Italiani hanno quindi, in a few minutes, intercettato ed indentificato il velivolo secondo le procedure previste dalla NATO.
The "scramble", In fact, è proprio l'attività operativa consistente nel far decollare in maniera rapida una coppia di velivoli caccia al fine di intercettare e identificare un aereo sconosciuto che viola lo spazio aereo dell'alleanza, in order to ensure the safety of the skies from any and/or potential threat.
Source: The Flight