New tactical display team French: Delta sostituira Ramex Delta knife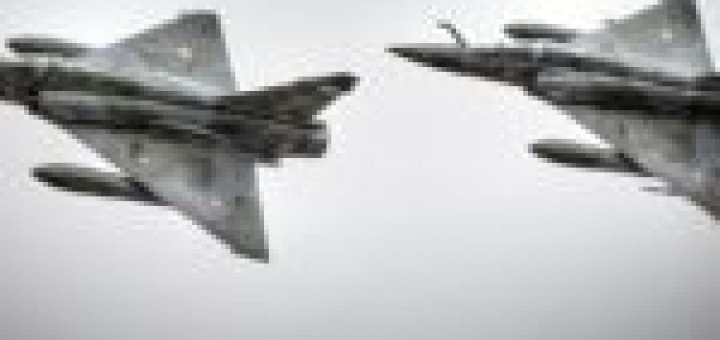 Il team "Ramex Delta" dell'Armée de l'air si era esibito per l'ultima volta ad agosto 2016, in occasione del Royal International Air Tattoo. Uno degli ultimi display era avvenuto a Florennes nel corso dei Belgian Air Force Days 2016, di cui vi avevamo dato conto in questo reportage.
Già da tempo si vociferava che l'Armée de l'air stesse allestendo un nuovo tactical display team, e proprio in questi giorni è arrivata la conferma: il team Couteau Delta sostituirà il Ramex Delta.
A differenza del precedente team, il Couteau Delta si esibirà con dei Dassault Mirage 2000D dell'Escadron de chasse 2/3 Champagne, provenienti dalla Base aérienne 133 Nancy-Ochey. Il Mirage 2000D è un cacciabombardiere convenzionale biposto derivato dal Mirage 2000N che era destinato all'attacco nucleare e utilizzato in passato dai Ramex Delta.
Ecco alcune foto pubblicate da pochi giorni sulla pagina ufficiale Couteau Delta.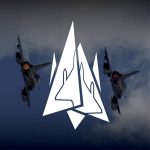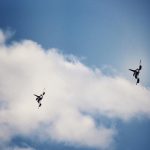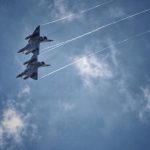 I due cacciabombardieri durante il "tactical display" simulano un reale combattimento replicando le principali manovre tattiche, dimostrando le capacità operative del velivolo a bassa quota e le tecniche di pilotaggio in coppia. Ecco perchè le loro esibizioni sono sempre molto apprezzate, soprattutto dagli spotter.
The post Nuovo tactical display team francese: Couteau Delta sostituirà Ramex Delta appeared first on From The Skies.
Source: From the skies