Primo anno di crescita per la nuova Germanwings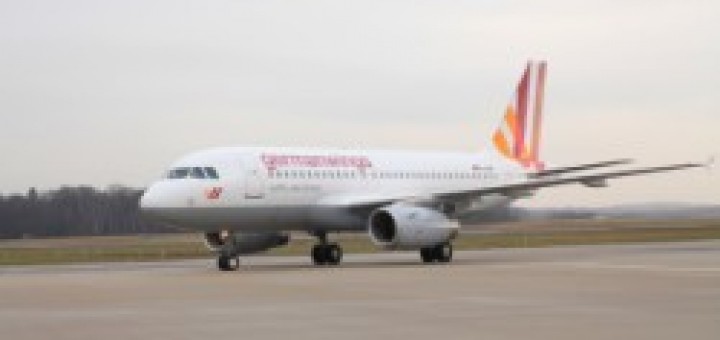 A circa un anno dal lancio della "nuova" Germanwings nel mercato europeo delle low-cost, la compagnia aerea controllata al 100% by Lufthansa conferma la crescita globale del proprio network di collegamenti, del numero dei passeggeri e della flotta.
Per quanto riguarda l'Italia con il prossimo orario invernale, già prenotabile su tutti i canali di vendita, Germanwings conferma alcune delle rotte estive e annuncia l'apertura di due nuovi collegamenti con Düsseldorf, la nuova base in Germania, da cui la compagnia con la Summer 2014 ha aperto oltre 40 rotte per l'Europa, di cui dieci per l'Italia. From next 26 ottobre il network invernale della low fare tedesca si arricchirà del volo Napoli-Düsseldorf con tre frequenze a settimana, mentre dal 29 novembre sarà la volta di Roma Fiumicino, che sarà collegata alla capitale della Renania Settentrionale-Vestfalia con 5 flights per week.
With the summer schedule 2014 (ancora in vigore fino a tutto ottobre), il tasso di crescita dei posti offerti in Italia ha segnato +83 punti percentuali rispetto alla Summer 2013 a total of 52 rotte contro le 37 of 2013 and beyond 190 voli a settimana da e per 17 aeroporti italiani rispetto ai nove della Winter 2013/2014.
Oltre al passaggio di alcuni collegamenti point-to-point in Europa della controllante Lufthansa, a segnare il significativo incremento sono stati l'apertura di nuove rotte stagionali e il potenziamento di altre già esistenti. L'Italia si conferma così come uno dei mercati chiave della compagnia aerea, che ha sempre avuto un occhio di riguardo per il Belpaese.
Source: The Flight