First flight for the Boeing 737 MAX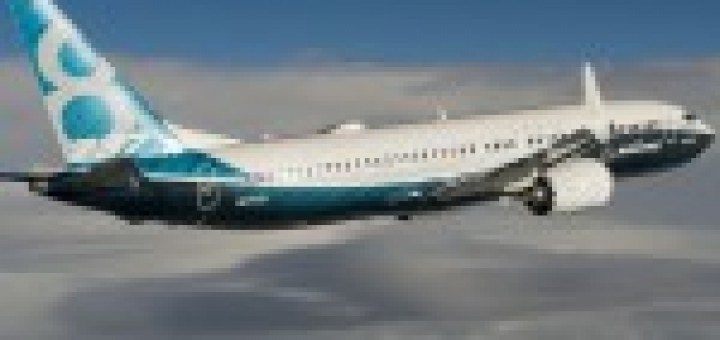 Il nuovo Boeing 737 MAX è decollato ieri per la prima volta, portando a termine con successo il suo volo inaugurale. Con questo primo volo, il programma 737 MAX inizia una fase di test di volo che si concluderanno con la certificazione e la consegna ai clienti.
Equipaggiato con i motori LEAP-1B di CFM International e con le winglet Advanced Technology progettate da Boeing, il primo membro della famiglia 737 MAX ha completato un volo di 2 hours and 47 minuti decollando da Renton Field, nello stato di Washington, at 9:46 locali e atterrare al Boeing Field di Seattle, at 12:33.
"Il primo volo di oggi del 737 MAX 8 ci porta oltre la soglia di un nuovo secolo di innovazione – guidati dalla stessa passione e l'ingegno che hanno reso questa azienda grande per 100 anni", ha detto il presidente e CEO di Boeing Commercial Airplanes, Ray Conner . "Siamo estremamente orgogliosi di iniziare a testare un aereo che consentirà di ottenere un'efficienza nel consumo di carburante senza precedenti nel mercato dei velivoli a corridoio singolo per i nostri clienti."
Durante il volo, il capo pilota del programma 737 MAX Ed Wilson e il capo pilota per i test di volo di Boeing Craig Bomben hanno raggiunto una quota massima di 25.000 feet (7.620 m) e una velocità di 250 knots (about 463 chilometri orari). Durante il test in volo,un sistema installato a bordo del velivolo ha consentito la trasmissione in tempo reale dei dati a Seattle.
Con altri tre velivoli per i test attualmente in assemblaggio, Being stima che il programma 737 MAX rispetterà i tempi per la prima consegna al cliente di lancio, Southwest Airlines, nel primo trimestre del 2017.
Source: Boeing Media
The post Primo volo per il Boeing 737 MAX appeared first on From The Skies.
Source: From the skies