Qatar Airways is growing in Italy and introduces the Boeing 787 on flights to Rome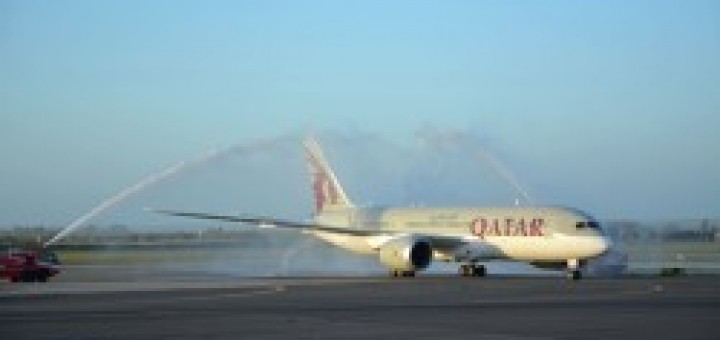 Qatar Airways cresce sul mercato italiano e incrementa la sua capacità introducendo il Boeing 787 Dreamliner anche nel nostro paese. AND' stato effettuato nella giornata di ieri, Monday, 30 March 2015, In fact, il volo inaugurale del Dreamliner sulla rotta che collegha Doha con l'Rome Fiumicino airport.
"L'introduzione dei Boeing 787 on the route to Rome – Doha aumenta la capacità da e per la capitale italiana e migliora le coincidenze con le destinazioni strategiche per il mercato servito da Roma Fiumicino per i viaggi business e leisure." Spiega una nota della compagnia aerea che sottolinea come l'introduzione del nuovo velivolo sulla rotta comporti un incremento del 30% della capacità offerta sulla rotta che collega la capitale de Qatar con Roma.
"Siamo orgogliosi di portare a Roma uno state of the art come il Boeing 787 Dreamliner che conferma la politica della compagnia di investire sul mercato italiano, in particolare su Roma Fiumicino. I clienti di Qatar Airways che viaggeranno da e per Roma su questo aeromobile avranno un'ulteriore conferma del nostro servizio 5 stars. La capitale, con le sue attrazioni e il suo fascino, è senza dubbio una delle mete predilette del nostro network su cui stiamo puntando", says Morena Bronzes, Qatar Airways Country Manager Switzerland, Malta and Italy.
Source: The Flight