Red Bull Air Race 2016: in Abu Dhabi WINS Ivanoff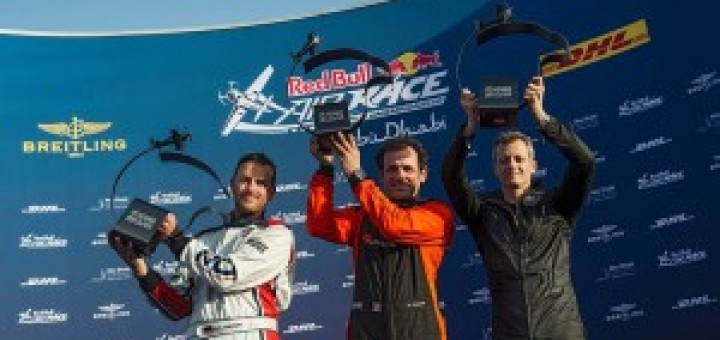 Si è svolta ieri ad Abu Dhabi la prima gara del Campionato del Mondo 2016 della Red Bull Air Race.
Ad aggiudicarsi la gara è stato il francese Nicolas Ivanoff che ha bloccato il cronometro con il tempo più basso della giornata 0:58.550. Secondo gradino del podio per il tedesco Matthias Dolderer che ha confermato l'ottimo stato di forma con il tempo di 0:58.660, dopo il secondo posto ottenuto nelle qualifiche. Sorpresa sul gradino più basso del podio: François Le Vot, alla sua seconda stagione, conquista il podio per la prima volta con il terzo posto, tempo di 1:02.281
Un podio atipico, dove a vincere sono stati gli outsider. Ivanoff e Dolderer confermano i miglioramenti visti al termine della passata stagione. I grandi favoriti hanno deluso: al Round Of 14 sono stati eliminati l'australiano Matt Hall (pylon hit) e Nigel Lamb. Al turno successivo il canadese Pete McLeod ha confermato i suoi "noti" problemi con il g-metro: ancora una volta ha superato il limite di 10 G ed è stato squalificato. Nella Final 4 sembrava volgere tutto a favore di Hannes Arch che invece ha commesso un errore, violando la zona di sicurezza, ed è stato squalificato. Oltre il danno la beffa, essendo stato squalificato non ha conquistato nessun punto nella classifica generale.
Ivanoff, intervistato al termine della gara, ha scherzosamente dichiarato: "Propongo di finire la stagione in questo momento". "In realtà, abbiamo lavorato davvero duro in allenamento ed ho affrontato la gara senza stress, ma sapevo che dovevamo essere molto attenti. Sono molto contento per la mia squadra e i miei tifosi ".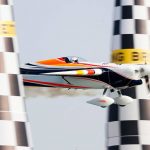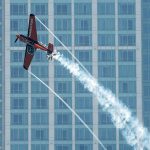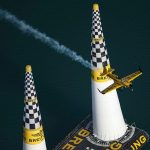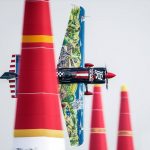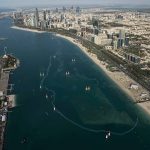 Potete trovare tutte le informazioni sulla stagione 2016 della Red Bull Air Race sulla nostra pagina: Red Bull Air Race 2016: pronti per una nuova stagione?
Prossima gara il 23-24 Aprile a Spielberg (Austria), in casa Red Bull.
Photo: Red Bull Air Race
The post Red Bull Air Race 2016: ad Abu Dhabi vince Ivanoff appeared first on From The Skies.
Source: From the skies