Red Bull Air Race 2016: Dolderer WINS for the first time in Spielberg
In Austria la Red Bull Air Race ci ha regalato una gara emozionante e ricca di sorprese.
La gara si é svolta in "casa" Red Bull davanti 16.000 spettatori presso l'Autodromo Red Bull Ring di Spielberg Bei Knittefeld, vicino Zeltweg, dove quest'anno si svolgerà l'AirPower, uno degli airshow più apprezzati in Europa.
I piloni sono stati posizionati all'interno del perimetro racchiuso dal circuito in asfalto che si sviluppa tra le colline della Stiria. Questa caratteristica ha reso il tracciato della Air Race unico in quanto i piloni non erano sullo stesso livello ma a quote diverse, una difficoltà in più per i piloti come si può vedere da questo video.
A questa particolarità si aggiunge anche la pista di atterraggio, ricavata dal rettilineo del circuito di Formula 1 che si sviluppa tra due colline circondate da alberi molto alti. AND' spettacolare osservare i piloti cimentarsi nell'atterraggio e nel vederli utilizzare tecniche differenti per evitare gli alberi ad inizio pista, oltre al fatto che la pista stessa non era livellata.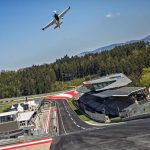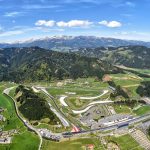 Tante emozioni a partire dal sabato quando per la prima volta il pilota spagnolo Juan Velarde ha ottenuto il tempo più veloce bloccando il cronometro con il tempo di 0:55.803, record del circuito.
In gara però Velarde ha buttato al vento la vittoria nel Round of 14, superando il fattore di carico massimo di 10G, con conseguente squalifica. La gara si è svolta in un meteo incerto, molto variabile, tanto che il Round of 8 si è svolto sotto una leggera nevicata, che ha reso lo spettacolo ancora più avvincente. Le temperature basse ed il vento hanno creato uno scenario imprevisto, costringendo i piloti ed i tecnici a rivedere le proprie tattiche.
La Final 4 ha avuto come protagonisti il tedesco Matthias Dolderer, l'idolo di casa Hannes Arch, il campione 2014 Nigel Lamb, ed il canadese Pete McLeod.
Hannes Arch ha tentato in tutti i modi di vincere la gara davanti il proprio pubblico, ma Dolderer ha condotto una gara magistrale, bloccando il cronometro sul tempo di 0:56.996, il tempo migliore registrato domenica. Così il tedesco ha vinto la sua prima gara, secondo posto per Arch, terzo per Lamb, quarto per McLeod.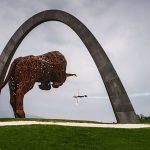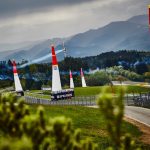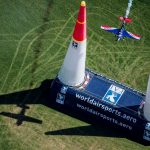 Prossima tappa 4-5 Giugno a Chiba, Japan. Tutte le informazioni sulla Red Bull Air Race qui.
Classifica: 1. Matthias Dolderer (GER) 27 pts, 2. Nicolas Ivanoff (BETWEEN) 19 pts, 3. Hannes Arch (AUT) 12 pts, 4. Pete McLeod (CAN) 11 pts, 5. Kirby Chambliss (USA) 11 pts, 6. Nigel Lamb (GBR) 9 pts, 7. François Le Vot (BETWEEN) 9 pts, 8. Matt Hall (AUS) 8 pts, 9. Michael Goulian (USA) 6 pts, 10. Peter Podlunšek (SLO) 3 pts, 11. Yoshihide Muroya (JPN) 3 pts, 12. Martin Šonka (CZE) 2 pts, 13. Juan Velarde (ESP) 1 pt, 14. Petr Kopfstein (CZE)
The post Red Bull Air Race 2016: Dolderer vince per la prima volta a Spielberg appeared first on From The Skies.
Source: From the skies