Red Bull Air Race 2016: two new drivers in Master Class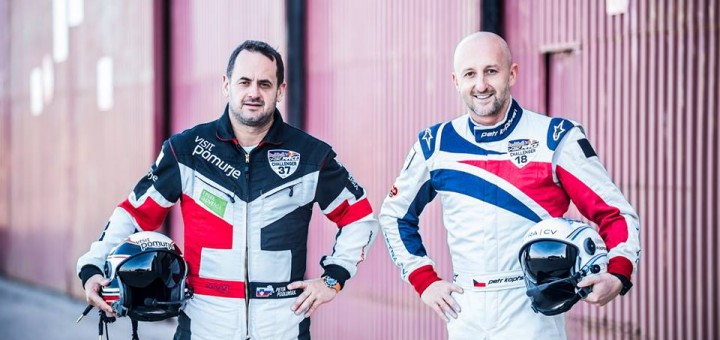 La battaglia per il Campionato del Mondo Red Bull Air Race avrà inizio tra meno di due mesi, e due piloti si sono appena uniti alla Master Class: Peter Podlunsek (Slovenia) e Petr Kopfstein (Repubblica Ceca). Entrambi sono stati promossi dalla Challenger Class.
La Red Bull Air Race è organizzata in due classi separate: la Master Class e la Challenger Class. Nella Master Class troviamo i piloti più esperti ed affermati, i quali partecipano ormai da anni alla Red Bull Air Race. La Challenger Class è un "serbatoio" di nuovi giovani talenti che si sfidano utilizzando aerei meno prestanti (Extra E-330LX) rispetto ai quelli utilizzati dai colleghi Master (Zivko Edge 540 v3 e MXS-R), e su circuiti leggermente modificati, per consentirgli di crescere senza troppe pressioni e difficoltà.
Per chi non conosce la Red Bull Air Race: si tratta di una competizione dove alcuni dei migliori piloti acrobatici al mondo si sfidano lungo un circuito formato da piloni gonfiabili che i piloti devono attraversare nel più breve tempo possibile. Vince il più veloce ed il più preciso… colpire un pilone o eseguire manovre fuori determinati limiti comporta delle penalità.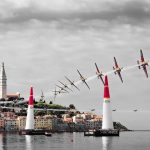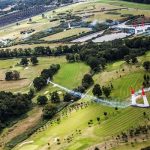 I "nuovi" arrivati ​​prenderanno parte al Campionato del Mondo che sarà più imprevedibile che mai, grazie alle innovazioni tecniche, due nuove location ed il ritiro di due dei piloti di maggior successo nella storia di questo sport, l'ungherese Peter Besenyei e il Campione del Mondo 2015, il britannico Paul Bonhomme. L'anno scorso dalla Challenger Class erano stati promossi in Master Class altri due piloti, Francois Le Vot (France) e Juan Velarde (Spain)
"E 'un grande onore far parte di un gruppo unico come i piloti della Master Class. Il primo anno sarà una stagione di apprendimento, test e messa a punto, ma tutta la mia squadra vuole fare in fretta per diventare competitivi nel più breve tempo possibile ", afferma Kopfstein. "Abbiamo grandi ambizioni, sarà una stagione difficile ed impegnativa."
Dopo due stagioni di militanza nella Challenger classe, anche Podlunsek si è guadagnato la promozione, e sarà il primo pilota acrobatico sloveno nel Master Class. Ha conquistato per otto volte il titolo di campione sloveno di acrobazia, oltre a numerosi podi internazionali, e l'anno scorso ha conquistato quattro podi di nella Challenger Class.
"Raggiungere la Master Class è un sogno che si avvera. Si riparte da zero, con il resto del team dobbiamo capire come interagire insieme al fine di migliorarci. La nostra strategia è volare in maniera sicura e intelligente." afferma Podlunsek.
Kopfstein e Podlunsek debutteranno nella Red Bull Air Race nella gara inaugurale della stagione ad Abu Dhabi , 11/12 March.
La Master Class al completo:
Hannes Arch (AUT)
Kirby Chambliss (USA)
Matthias Dolderer (GER)
Michael Goulian (USA)
Matt Hall (AUS)
Nicolas Ivanoff (BETWEEN)
Petr Kopfstein (CZE)
Nigel Lamb (GBR)
Francois Le Vot (BETWEEN)
Pete McLeod (CAN)
Yoshihide Muroya (JPN)
Peter Podlunsek (SLO)
Martin Sonka (CZE)
Juan Velarde (ESP)
Il calendario:
Abu Dhabi, UAE 11/12 March
Spielberg, Austria 23/24 Aprile
Japan – città e data da stabilire
Budapest, Hungary 16/17 July
Ascot, Gran Bretagna 13/14 Agosto
Lausitzring, Germany 3 /4 Settembre
Indianapolis, Indiana, USA 1/2 Ottobre
Las Vegas, Nevada, USA 15/16 Ottobre
Come ogni anno seguiremo tutte le gare e gli sviluppi della competizione perciò.. stay tuned!
The post Red Bull Air Race 2016: due nuovi piloti in Master Class appeared first on From The Skies.
Source: From the skies