"Roberta Pinotti": the rattle of the Swan?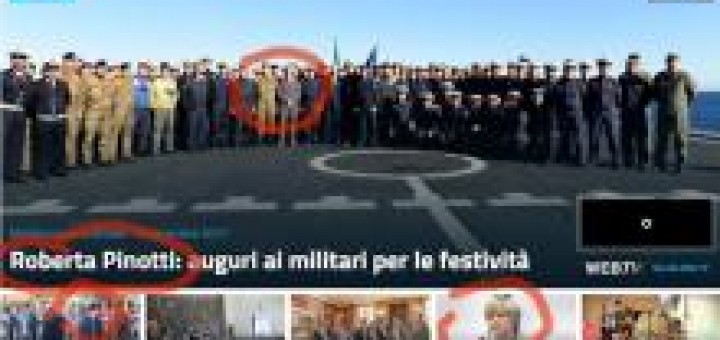 Portali statunitensi e della Nato hanno pubblicato messaggi di auguri natalizi da parte di militari – anche italiani – in missione in varie parti del globo. È piacevole notare che altrove il lavoro dei nostri ragazzi è tenuto in sincera considerazione ed una festa come il Santo Natale celebrata con spontaneità.
Visito poi il sito della Difesa italiana. Constato così nella pagina d'apertura che non sono i nostri soldati a mandare auguri a casa ma i vertici istituzionali a farglieli: in particolare una certa "Roberta Pinotti" e Mattarella.
Source: Defense Online