Ryanair announces annual results: passengers and revenues rise 3%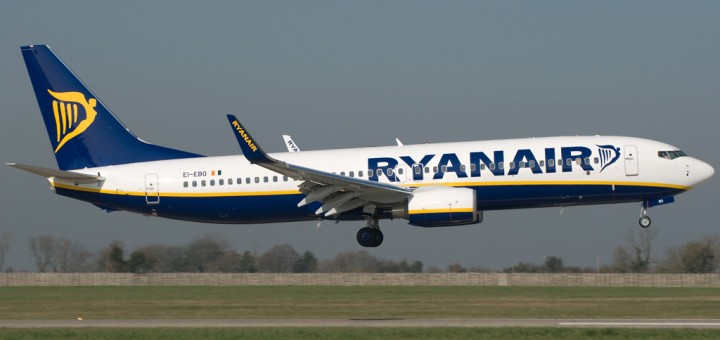 Yesterday Ryanair announced profits for the financial year 2013 the fellow that was closed with traffic growth equal to 3% (81,7 million passengers).An increase of 3% even Ryanair's revenues coming in 4,884 billion euro. The net profit amounted to 523 million euro, a decrease of 8% compared to the 2012.
In presenting these results, the CEO of Ryanair, Michael O'leary, stressed that the financial year just ended was a year of significant change for the Irish airline that has invested on improving "customer experience" innovating its services, launching a new website easier to navigate, allowing access to their GDS prices and ordering 180 new Boeing 737 deliveries will begin this year and will continue until 2018. Were eight new bases announced by Ryanair during the annofinanziario 2013: Athens, Thessaloniki, Bruxelle, Lisbon, Rome Fiumicino, Catania, Lamezia Terme and Palermo.
Source: The Flight