Choose the name of the new American strategic bomber!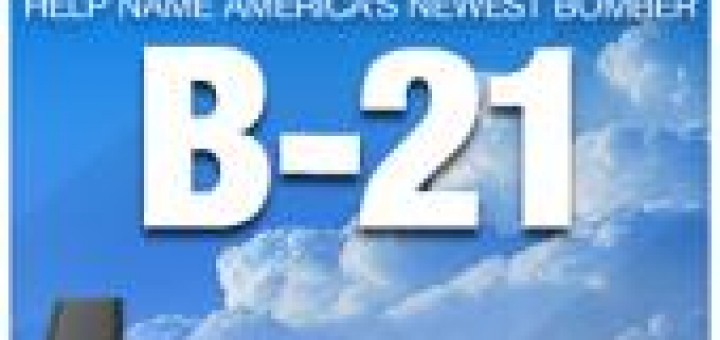 L'Air Force Global Strike Command ha lanciato sulla rete una raccolta di proposte per dare il nuovo nome al B-21, il progetto di Northrop Grumman che ha recentemente vinto l'appalto per il nuovo Long Range Strike-Bomber, il nuovo bombardiere strategico.
La pagina "Name the B-21" raccoglierà i suggerimenti di personale dell'aeronautica americana in servizio (famigliari compresi) ed in congedo. In 200 parole si potranno proporre, argomentando la scelta, fino a tre nomi.
Source: Defense Online