The IOC was held in Rome a Conference on the State of the art STRATEVAC operations and MEDEVAC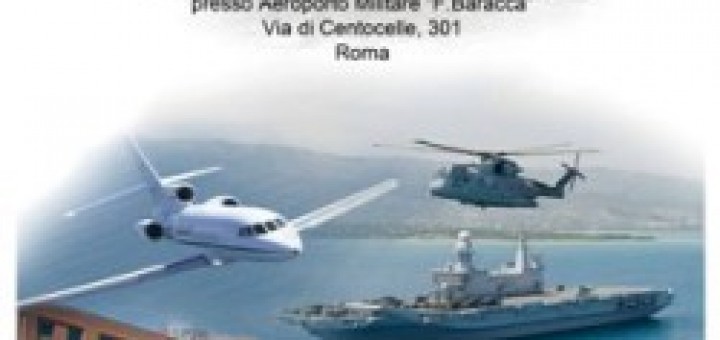 Nell'ambito delle attività organizzate dal Comando Operativo di Vertice Interforze (COI), last 27 October, è stato promosso un importante evento di Medicina Aeronautica che ha affrontato la tematica dell'evacuazione medica nei teatri operativi.
All'evento hanno partecipato più di cento tra medici, veterinari ed infermieri civili e militari provenienti da tutta Italia.
La difesa ha già organizzato analoghe iniziative nelle basi aeronavali della Stazione Elicotteri di Luni-Sarzana (2008 and 2009) e presso l'aeroporto di Grottaglie (2010). L'ultima edizione ha avuto luogo a Roma nella sede del COI, inserita nella prestigiosa cornice del più antico aeroporto italiano, oggi dedicato al Pilota Francesco Baracca, l'aeroporto di Centocelle.
Le massime autorità militari e sanitarie delle forze armate e dei corpi ausiliari, insieme al Capo Dipartimento della Protezione Civile ed al Direttore Generale del Centro Nazionale Trapianti hanno fatto parte del Comitato d'Onore.
Presidente della manifestazione è stato il Comandante del COI, Generale di Corpo d'Armata Marco Bertolini, While, per il particolare campo specialistico in Medicina Aeronautica, il Direttore Scientifico è stato individuato nel Capo del Corpo Sanitario Aeronautico e nuovo Ispettore Generale della Sanità Militare, Generale Ispettore Capo Enrico Tomao.
Il Convegno Scientifico ha ottenuto il patrocinio dell'Associazione Italiana di Medicina Aeronautica e Spaziale (AIMAS), associazione scientifica costituita il 30 may 1952 e completata con la connotazione Spaziale nel 1963.
Source: The Flight