Security 2019: AI and APT with ONLINE DEFENSE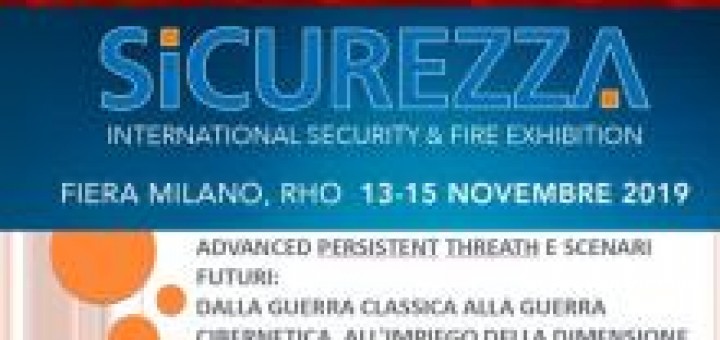 Today alla fiera della SICUREZZA di Milano-Rho, ci vediamo alla "Cyber Arena" del Padiglione 5, l'area espositiva, formativa ed informativa totalmente dedicata alla Cyber Security.
Obiettivo? Aiutare aziende ed organizzazioni a capire quali sono i rischi che dobbiamo affrontare nel mondo digitale iperconnesso di oggi.
Source: Defense Online