Frecce Tricolori flyby in Rome on the occasion of the inauguration of the President of the Republic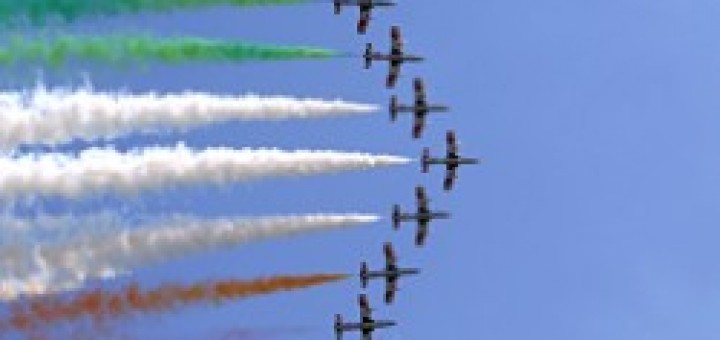 Domani la National Aerobatic Team effettuerà il sorvolo sull'Altare della Patria in occasione della tradizionale deposizione della corona d'alloro del Presidente della Repubblica in occasione del suo insediamento.
Nella mattinata di oggi sull'Altare della Patria a Roma si svolgeranno le prove generali del sorvolo delle Frecce Tricolori che saranno effettuate da un solo velivolo che userà i fumi bianchi. Domani sarà effettuato un sorvolo classico con 9 velivoli ed i fumi tricolore, nel momento della deposizione della corona.
Source: The Flight