Sukhoi Su-34, the new Russian fighter-bomber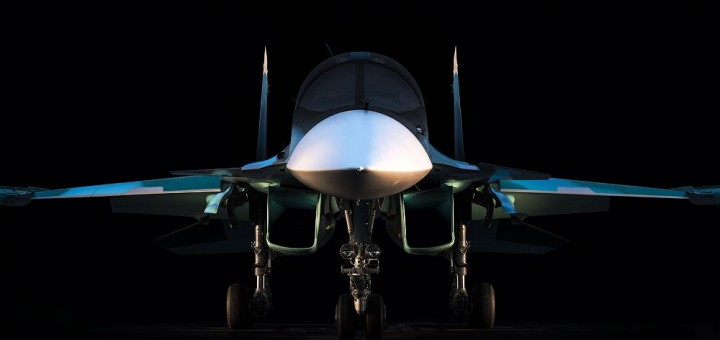 The Sukhoi Su-34, Nato designation "Fullback", is a Russian fighter-bomber , twin-e biposto, intended to replace the Sukhoi Su-24. Belongs to the generation "4 ", the same as the Eurofighter Typhoon, Rafale and F-15.
The initial project dates 1990, It is one of the largest enterprises built by Sukhoi. Series production began in 2006, entered service starting from 2014.
Arises from the base of the Sukhoi Su-27 ' Flanker ', and is designed primarily for tactical use against land and naval targets. For this one has:
radar W004 and W005, for tracking of ground targets and for the automatic flight at low altitude
Kibiny L175W system for countermeasures EW (Electronic Warfare)
navigation system assisted by GPS and GLONASS
Platan pointing system equipped with camera and laser pointer
It can carry a total of up to 8 000 kilograms of weapons placed under the twelve attachment points
Titanium armor 17 mm which weighs 1,48 tons
In the configuration for combat aircraft Su-34 can be armed with six air-to-air missiles AA-10 Alamo, with eight medium-range AA-12 Adder missiles or R-73M2 (AA-11 Archer). As for the armament to fight terrestrial targets the Su-34 can use six missiles of the type AS-14 Kedge, KH-25 ml, rockets S-25LD or guided bombs Kab-500Kr type and Kab-500 l. It can also be equipped with six anti-ship missiles Kh-31A, KH-41 or Kh-35U or alternatively anti-radiation missiles are of the type Kh-31P.
Each of its two turbofan engines Lyulka AL-31FM1 generates a boost of 29.762 LBF, allowing the aircraft to reach a maximum speed of Mach 1.8 (2200 km/h) at high altitude and Mach 1.2 (1400 km/h) at sea level, with a range of 1100 km and a service fee of 15.000 m (49.200 feet).
Despite being an evolution of the Su-27, the Su-34 is larger and has a canard wings for better maneuverability. In all this technology you add characteristics that relate primarily to the cockpit, What makes this different from other aircraft of the same type:
two seats side by side, equipped with ejection seats NPP Zvezda K-36dm
pressurised cabin up to 10.000 m
large cabin that allow occupants to stand up
the pilots have a Helmet Mounted Display System (HMDS), a helmet with visor where all information are projected in real time
a toilet and a galley are located behind the crew seats
He is currently the most modern and advanced fighter to be used by Russia in Syria. They were deployed 6 at the base of Latakia and carry out the task of ground attack from high altitude with precision armament KAB-500S-E.
The Su-34 is produced at the factories of Novosibirsk Aircraft Production Association, now known as v. p.. Chkalov, at the plant in Novosibirsk, where are also produced some parts of Sukhoi Superjet 100. Here are some very interesting photos of the Assembly line of the Su-34. Photos of: http://gelio.livejournal.com/211509.html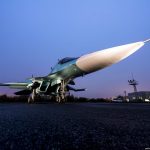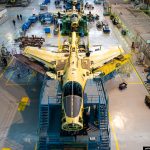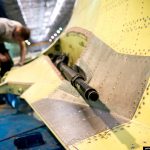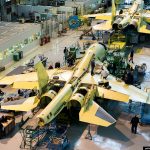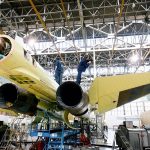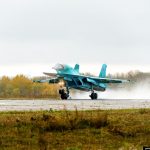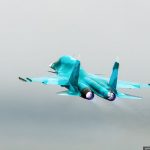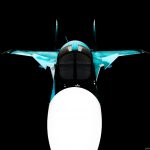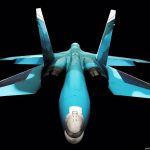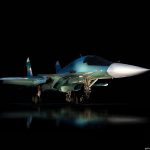 The post Sukhoi Su-34, the new fighter Russian bomber appeared first on From The Skies.
Source: From the skies