Taiwan deploys Wan Chien cruise missile at Penghu
Taiwan President Tsai Ing-wen visited the airbase on Penghu island today and the IDF detachment there displayed the Wan Chien cruise missile for all to see.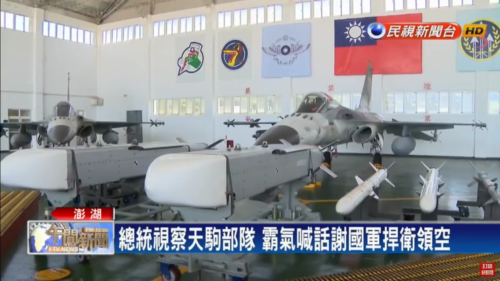 The Wan Chien is an indigenous land attack missile similar to the AGM-154 Joint Standoff Weapon. It is carried by the IDF.