After the Atlantic ferry rescue Norman: the naval save device 427 people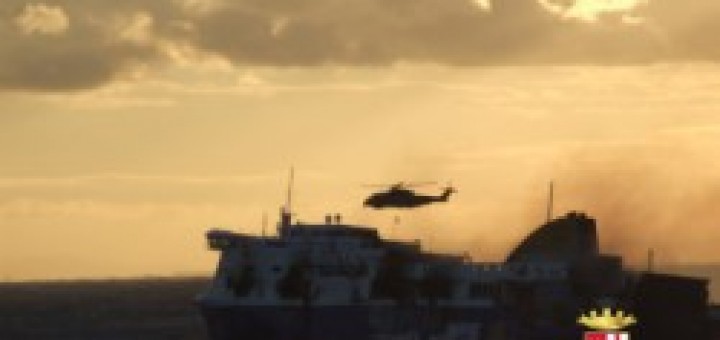 Ieri pomeriggio il ministro delle Infrastrutture e dei Trasporti, Maurizio Lupi, e il ministro della Difesa, Roberta Pinotti, hanno tenuto una conferenza stampa a Palazzo Chigi per fare il punto sulle operazioni di soccorso al traghetto Norman Atlantic. Con i due ministri i vertici della Guardia Costiera, of Rn and dell' Aeronautica Militare che hanno condotto le missioni di salvataggio. A conclusione delle operazioni di soccorso alla nave, avvenute in prevalenza grazie all'intervento degli elicotteri, il bilancio dell'incidente e dei soccorsi registra dieci persone morte (due sono state ritrovate dopo la fine della conferenza stampa) and 427 portate in salvo.
"Continueremo a scandagliare il mare per vedere se ci sono dispersi, manteniamo gli assetti per fare tutto ciò che va fatto. Con orgoglio sottolineo il lavoro fatto da tutti i nostri corpi dello stato, è stata una mobilitazione a 360 gradi perché la situazione era drammatica," ha dichiarato il ministro Pinotti.
"Quello coordinato dalla presidenza del Consiglio è stato un intervento eccezionale: by 6,10 di ieri fino alle 14,50 di oggi si è fatto un lavoro incessante con l'unico obiettivo di salvare le vite umane. Nelle operazioni per salvare i passeggeri della Norman Atlantic," ha detto il ministro Lupi, "siamo rimasti in contatto con la Grecia, the Turkey, l'Albania e anche l'Europa è stata direttamente coinvolta, con la Dg Move dell'Ue. E si è conclusa da poco una conference call con il governo greco nella quale abbiamo garantito che l'impegno del governo continuerà nel verificare altri eventuali dispersi."
Source: The Flight