Fly back to "FLARE", P-92 of CIRA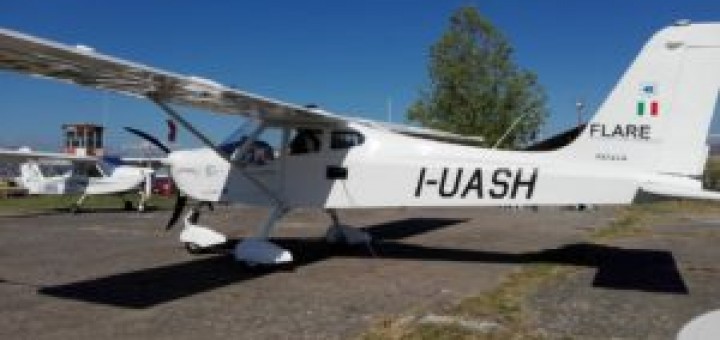 The Italian Aerospace Research Centre (CIRA) has been working for years on a project innovative and revolutionary: his name is FLARE.
Do is a lab fly; This is a Tecnam P92 Echo Super equipped with sensors and radar to make autonomous flight systems, anticollision (DSA, Detect, Sense and Avoid) and management of the mission, that make it able to adapt themselves to the conditions of flight (autoadattiva capacity).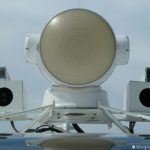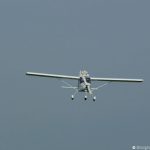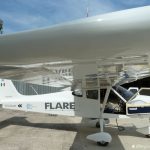 This capability will soon be considered indispensable in civil aviation to ensure safe levels now unthinkable. The following video shows all the potential of the project FLARE.
As reported by the CIRA in the press a few days ago: "Thanks to a fruitful collaboration with ENAC, the aircraft P92 ECHO S in config FLARE of CIRA, from 19 April, will fly to run campaigns of experimentation in projects TECVOL II (Technologies of autonomous flight), THE SESAR JU RAID (integration of Remotely Piloted aircraft RPAS in civil air traffic system ATM) and Heron (weather information service based on a satellite telecommunications system ).
The permit to fly (PTF), valid for one year, has been obtained on the basis of the system and safety documentation produced by CIRA in accordance with recent move NAV32E that regulates the issuance of such permits ENAC to carry out experimentation in flight.
In particular, under the technical coordination of CIRA, were executed maintenance, modifications to the basic aircraft and its systems, and produced its technical documentation as-designed, as-built and as-tested needed to ensure the suitability of the aircraft airworthiness required by CIRA inspections of complex aviation legislation aero-CS-VLA (Very Light Aircraft).
With the release of the PtF, After a long and laborious process of ENAC audit, CIRA has a platform for low cost validation of aeronautical technologies able to power operate in full regulatory compliance.
After the first campaigns of experimentation for the development of autonomous flight technologies, ADSB with traffic separation systems and weather-satellite imagery, FLARE will be used for the development of innovative technologies such as aero-structural wing morphing national aerospace research programme (-FORWARD)."
ENAC specifications, during the testing phase, you will still need the presence of the pilot on board in order to be able to intervene in case of need. The flights will be conducted according to visual flight rules. Since the project began FLARE were successfully performed already 63 demonstration flights, an example in this video in which we see in action the autonomous collision avoidance system (DSA, Detect, Sense and Avoid).
The ultimate goal of the project is to develop a platform to manage independently the flight, from takeoff to landing, Thanks to sensors that will make aircraft able to adapt themselves to the conditions of flight (autoadattiva capacity). As reported by CIRA: "In the future the drones will be the normality of air transport at least in lasting flights or in hazardous environments for humans. To admit normal civil airspace unmanned planes in and, in the future, enable them to passenger transport, However, we must develop new technologies that ensure equivalent safety levels and then exceeding those of aircraft with the pilot on board. "
The post back to fly "FLARE", P-92 of CIRA appeared first on From The Skies.
Source: From the skies