Torna in volo il "Columbine II", il primo Air Force One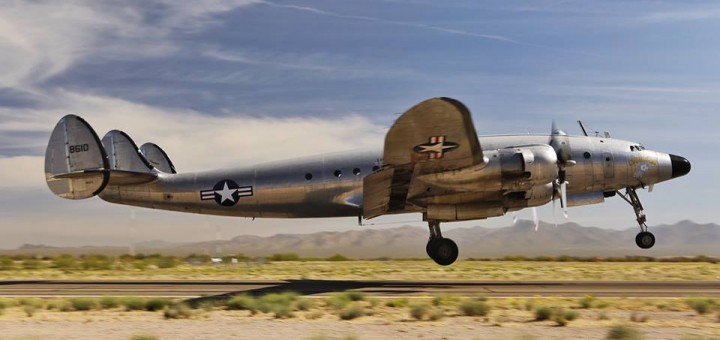 E' tornato a volare il Lockheed C-121 Constellation "Columbine II", il primo Air Force One nella storia degli Stati Uniti e l'unico ad essere stato venduto ad un privato.
Entrò in servizio nel Gennaio 1953 e fu operato dal 1254th Air Transport Squadron USAF. Fu utilizzato dal presidente Dwight Eisenhower fino al Novembre 1954, per essere sostituito dal Columbine III.
Il nome "Columbine" gli fu assegnato dalla First Lady Mamie Eisenhower dopo che lo stato del Colorado, suo luogo di nascita, aveva adottato come "state flower" (letteralmente "fiore di stato") il Colorado Blue Columbine, ovvero l'aquilegia caerulea, che compare anche sulla livrea . Negli Stati Uniti è tradizione che ogni singolo stato scelga un fiore che lo rappresenti.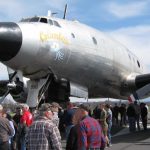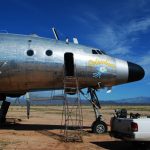 Il callsign "Air Force One" ha origine proprio da un episodio che ha avuto per protagonista il Columbine II: nel 1953 era in volo su New York con identificativo Air Force Flight 8610 in concomitanza con il volo commerciale Eastern Airlines Flight 8610. I due callsign simili "8610" generarono confusione tra i controllori di volo, e i due velivoli rischiarono la collisione. Da quel momento si decise di adottare l'identificativo "Air Force One", che viene utilizzato solo se il Presidente è a bordo dell'aereo presidenziale.
Dopo il 1954, il Columbine II è rimasto parcheggiato presso la base di Davis–Monthan in Arizona, per poi essere acquistato negli anni '60 e lasciato marcire presso l'aeroporto di Marana, Arizona. Nell'ottobre 2014 Karl Stoltzfus Sr., proprietario della Dynamic Aviation, si interessa al Lockheed C-121 Constellation e decide di acquistarlo per restaurarlo con l'aiuto dei volontari del Mid America Flight Museum.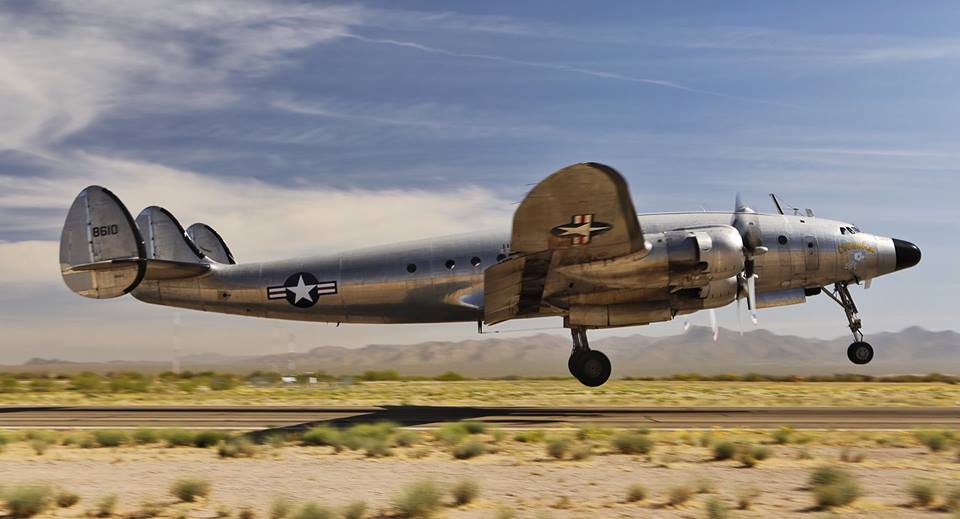 Dopo 8.000 ore di lavoro i 4 motori 18 cilindri Wright R-3350 Duplex-Cyclone sono tornati a ruggire, e il Columbine II ha preso il volo lunedì 21 marzo. Ha lasciato l'aeroporto di Marana con destinazione Virginia presso la Dynamic Aviation dove sarà completato il restauro.
Durante la prima parte del volo è stato scortato dal B-25 "God and Country". Video.
Potete seguire lo stato dei lavori sulla pagina Facebook "First Air Force One"
Attualmente ci sono altri 2 C-121C "Super Constellation" volanti: uno è in Australia presso la Historical Aircraft Restoration Society, l'altro è il Breitling Super Constellation operato dalla Super Constellation Flyers Association in Svizzera. Anche la Lufthansa, famosa compagnia aera tedesca, ha avviato da anni il restauro di un Lockheed L-1649 Starliner (variante del Super Costellation) ribattezzato "Super Star", che presto tornerà in volo per regalare a chi vorrà una fantastica esperienza di volo. Tutte le info sul loro sito http://superstar.lufthansa.com/
Foto: dalla pagina Facebook di First Air Force One e Mid America Flight Museum
The post Torna in volo il "Columbine II", il primo Air Force One appeared first on From The Skies.
Fonte: From the skies