Transavia inaugurates a new course: Global repositioning and new visual identity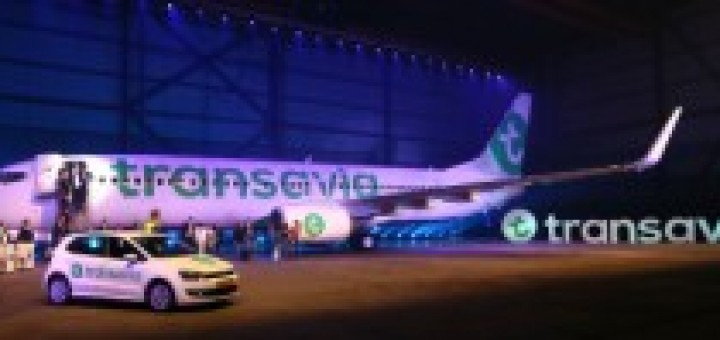 Transavia, la compagnia aerea low cost del gruppo Air France KLM, inaugura un nuovo corso: presentando la sua nuova visual identity durante due conferenze stampa tenutesi ad Amsterdam e Parigi ieri, Monday, 26 March, il vettore ha rivelato il suo piano strategico e di riposizionamento per il futuro, che porterà la compagnia a guadagnare maggiore visibilità a livello internazionale, aprirsi maggiormente al segmento business travel, migliorare ulteriormente il proprio prodotto e servizio e a impegnarsi per diventare un luogo di lavoro modello per i propri dipendenti.
The company, che d'ora in poi si chiamerà semplicemente Transavia, conta di trasportare in futuro 20 milioni di passeggeri e di registrare un fatturato di due miliardi di euro l'anno. Questo significa che anche la flotta verrà ingrandita, arrivando gradualmente ad essere composta da 80 aircraft.
"Transavia," explains a note, "parte di uno dei gruppi dell'aviazione leader nel mondo, è stata una delle prime compagnie ad offrire tariffe low cost, permettendo di viaggiare a costi accessibili, ed è oggi il primo vettore europeo per i voli point-to-point. Transavia può inoltre contare su un eccellente dato di client satisfaction: In fact, to date, nove passeggeri su dieci si dichiarano soddisfatti del servizio offerto dal vettore."
Il futuro della compagnia deve tenere conto dei cambiamenti in atto nel settore dell'aviazione, la situazione economica e lo sviluppo delle aspettative e dei desiderata dei passeggeri, tutti motivi che hanno reso necessario l'inizio di un nuovo corso per Transavia.
Source: The Flight