Trump valuta l'F-18 Super Hornet al posto dell'F-35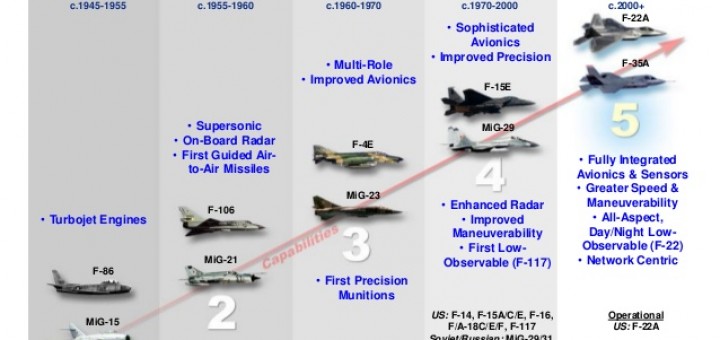 I tweet di Donald Trump continuano a far discutere.
it 21 dicembre il neo-eletto presidente degli Stati Uniti ha incontrato l'amministratore delegato di Boeing Dennis Muilenburg e quello di Lockheed Martin Marillyn Hewson nel resort di Palm Beach, in Florida. Gli incontri sono stati individuali e Trump ha discusso con i due amministratori delegati sui costi dei rispettivi progetti che a suo avviso hanno raggiunto costi fuori controllo: the Boeing 747-8, il nuovo Air Force One, che aveva superato i 4 miliardi di $… e il Lockheed Martin F-35, di cui il Dipartimento della Difesa USA aveva siglato – After 14 mesi di negoziazione – il nono contratto con Lockheed Martin per la fornitura di altri 90 F-35 proprio una na settimana prima dell'elezione di Trump.
A giudicare dall'ultimo tweet, sembra che il CEO di Boeing sia stato molto convincente nei confronti di Trump:
Based on the tremendous cost and cost overruns of the Lockheed Martin F-35, I have asked Boeing to price-out a comparable F-18 Super Hornet!
— Donald J. Trump (@realDonaldTrump) December 22, 2016
"Visti i tremendi costi dell'F-35 e il loro sforamento, ho chiesto a Boeing di fare un'offerta per la produzione di un analogo F-18 Super Hornet". In addition, subito dopo gli incontri, Donald aveva dichiarato che i costi dell'Air Force One avrebbero subito un ribasso.
Una scelta analoga è stata compiuta qualche settimane fa dal Canada che ha acquistato 18 Boeing F/A-18E/F Super Hornet come soluzione temporanea, la volontà del primo ministro Justin Trudeau è quella di non acquistare gli F-35 come promesso in campagna elettorale.
Paragonare un F-18 ad un F-35 è davvero molto difficile. Stiamo parlando di jet di generazioni diverse, con profonde differenze. Una su tutte che l'F-35 è un caccia stealth e che ha anche una variate a decollo verticale.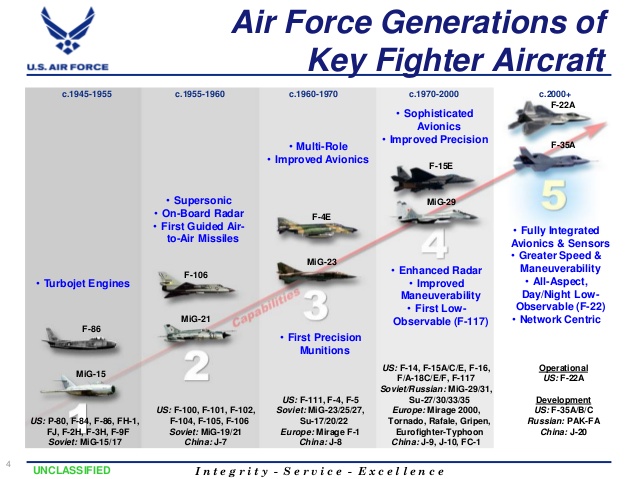 Sicuramente il progetto F-35 ha incontrato alcune difficoltà nel suo percorso che ne hanno ritardato lo sviluppo e incrementato i costi, ma è pur vero che ad oggi è lo strumento tecnologicamente più avanzato in occidente e necessario per missioni di superiorità aerea, supporto, e bombardamento tattico.
Ma anche gli F-18, vista la loro età, non sono immuni a difetti e stanno riscontrando qualche problema di troppo. A seguito di un incidente occorso lo scorso 16 December, la U.S. Navy ha messo temporaneamente a terra l'intera flotta di F/A-18E/F Super Hornet e EA-18G Growler (la variante per la guerra elettronica). Inoltre negli ultimi 6 mesi ben 9 "Legacy Hornet" (le versioni più vecchie, In, (B), (C), D) sono rimasti coinvoilti in incidenti.
Il generale USAF Chris Bogdan, responsabile del programma F-35, la settimana scorsa si era detto d'accordo con Trump sulla necessità di ridurre gli sprechi della difesa americana, ma allo stesso tempo aveva sottolineato che il programma F-35 era stato rivisto 5 years ago (in 2011) e da allora la tabella di marcia così come il budget erano stati sempre rispettati. I primi F-35 sono costati il doppio rispetto al previsto, ma a partire dal prossimo ordine il costo di ogni singola unità subirà un taglio del 6-7%.
Sostituire i "costosti" F-35 con gli "economici" F-18 potrebbe essere una soluzione azzardata: potrebbe esserci un ritorno economico immediato, ma comportare gravi carenze e problemi in futuro. La Cina e la Russia invece procedono senza troppa pubblicità nello sviluppo dei loro jet di quinta generazione, il Chengdu J-20 ed il Sukhoi PAK FA.
Trump con le sue dichiarazioni sta creando un pò di scompiglio, il titolo Lockheed Martin in borsa ha perso il 2%. Forse, da buon imprenditore, con i suoi tweet sta cercando solo di ottenere il miglior prezzo per i suo F-35, così come ha fatto con l'Air Force One. Infatti dopo l'accordo "positivo", Boeing ha guadagnato l'1% in borsa.
The post Trump valuta l'F-18 Super Hornet al posto dell'F-35 appeared first on From The Skies.
Source: From the skies